New blog post alert!!!
More like throwback blog, haha.
This blogpost was first published in 2019. And if you feel financially pressured or you're comparing your finances to that of other people, this is a good place to start to let go of the pressure trap.
Ready?
Hey faves
Gosh, I woke up on Sunday morning literally OVERWHELMED with a burden to do this post and I truly pray that as many as this is for, INCLUDING ME, we receive what is ours and know how to apply, in Jesus name, AMEN
Ok let's talk about my Saturday, Oct 26. It was Firebrand Festival organized by my mentor extraordinaire, DDK. I just thank God for that woman's obedience. It was also her book launch.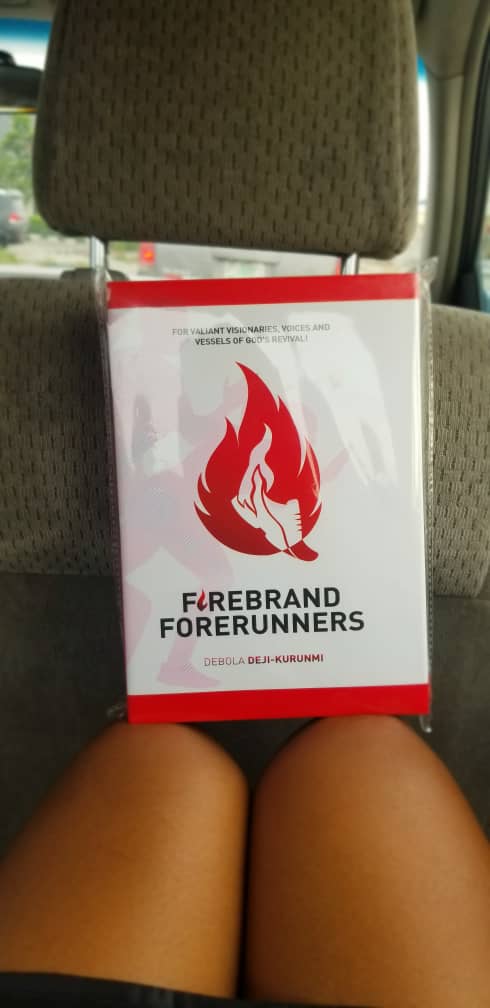 and graduation of the first set of students from her Bible school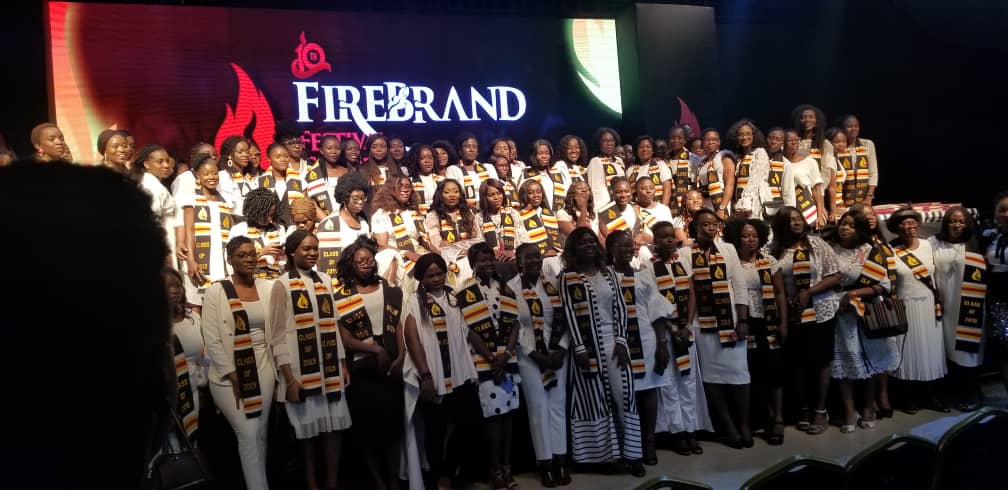 Early that morning, I swung by to see my sister girl Theodora who was in Lagos for a train stop visit as she was doing a teaching tour (Hey for faith and obedience on her path… Phew)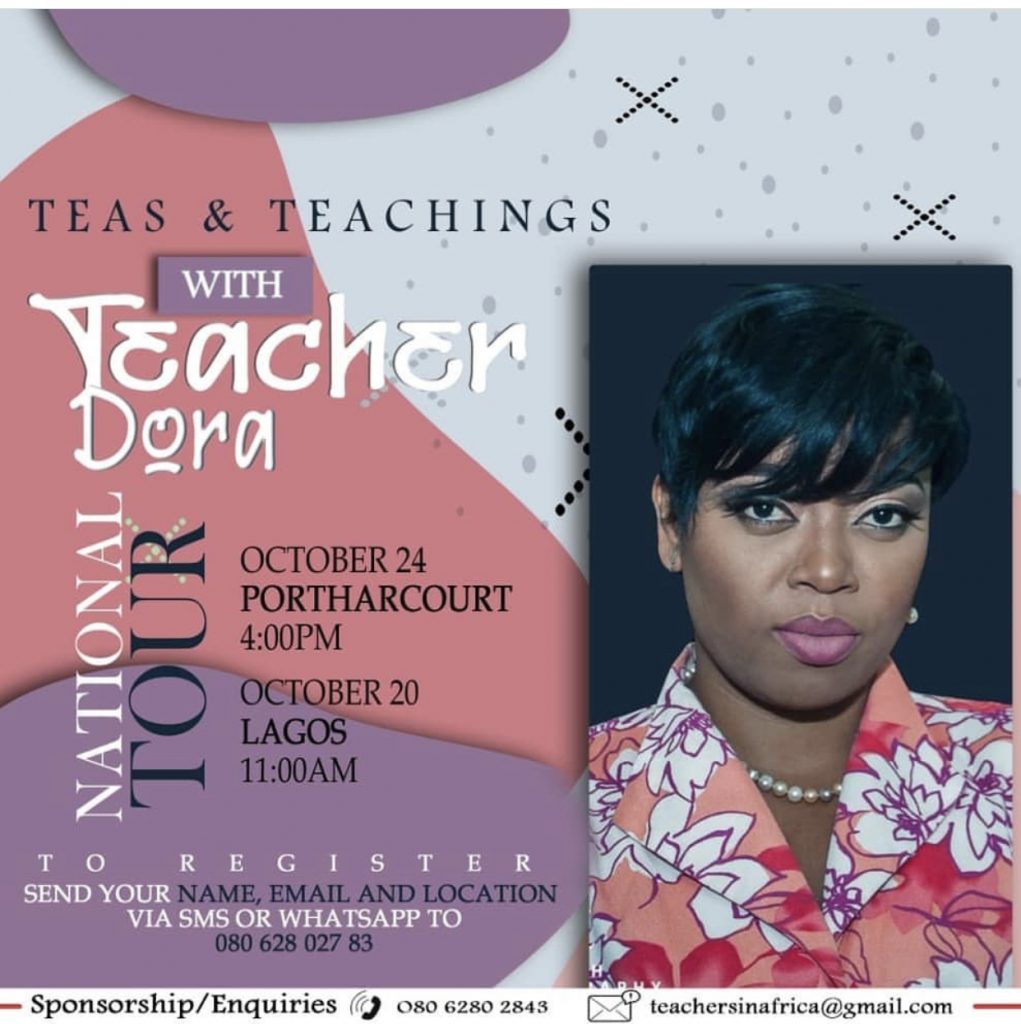 Before 6am, I was on my way, got there at a few minutes past 6, and was well back at home before 7am.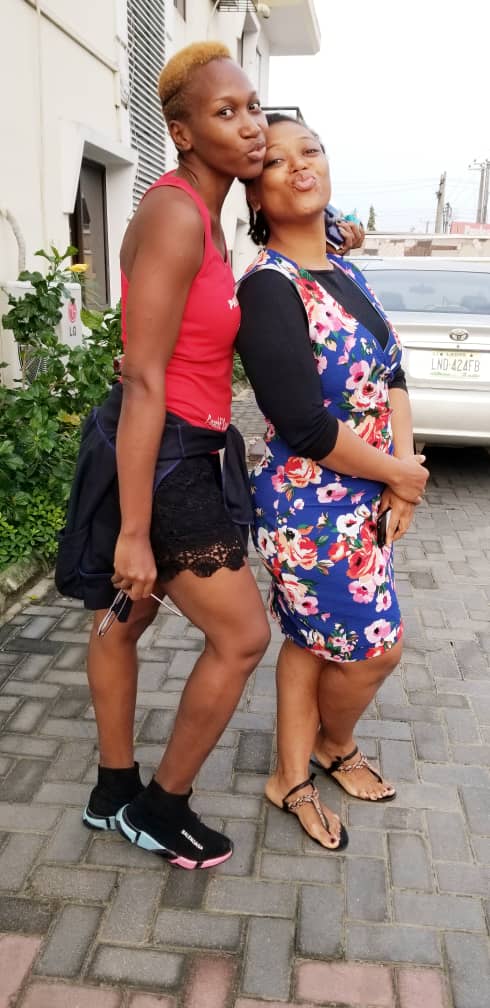 I took a Taxify there and an OPay bike back. She took some pictures of me on the bike and I loved them because I had been looking for someone to cucu snap me with the bikes. I love bikes and intend to own a power bike.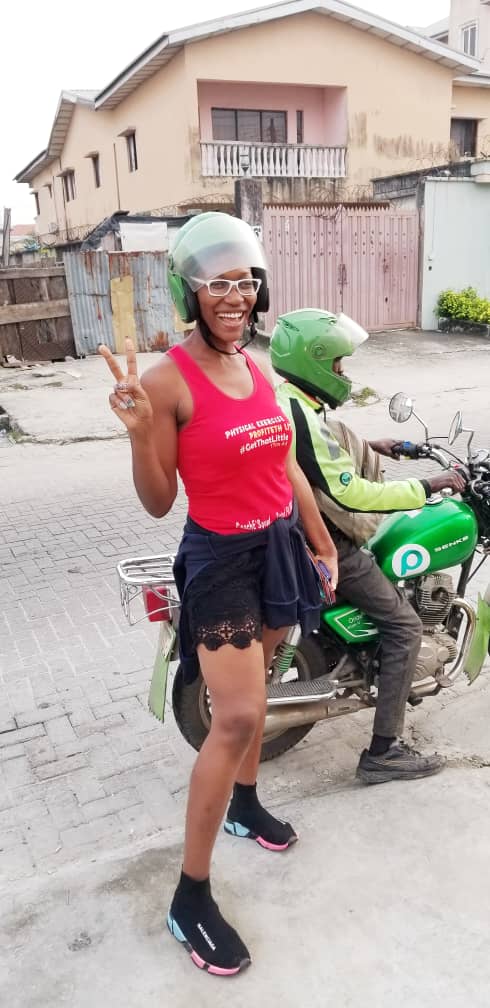 Then I was at Firebrand at 9am, and frankly when it was over, I was going to take an OPay bike back to where hubby and kids were waiting for me before we got back home. Then I decided against it and chose a Taxify instead but I said that if I encountered any stupid traffic, I would end my trip and call an OPay. So Sunday morning, I was gisting my hubby how I was going to take a bike and he was teasing me about how I would have all these people who see me as a mentor and all my squaddies now see me taking a bike (typically at events, I see a TON of people who know me online) and I was like 'na today?' Lol
Then the same morning was when the Lord started to stir this blog post in my spirit.
Now, if you KNOW like really KNOW me, one thing you would know is that I am likely what you would call IJEBU, meaning I don't spend my money anyhow. But while you call it Ijebu, I see myself as prudent, resourceful, and very recently, the Lord gave me a term 'Disciplined spender'. In fact the morning God gave me that term, satan had come to attack my mind and make it look like because I was being disciplined, I didn't have enough faith to believe for bigger in terms of my finances. So same morning, the Holy Spirit told me that Eziaha see, believing me to do bigger for you in your finances is not debatable, but one thing that you must be even as I increase you is a 'disciplined spender' still. That remains your strength so never lose it and be PROUD about it too. It would not matter what anyone calls you or how anyone chooses to interpret it, you remain a 'disciplined spender'
By God's grace, I run a biz from home that brings me income in millions, I have also sown seeds in millions, both in liquid cash and then much more in charitable and ministry acts, and thankfully, in savings too, but I am reminded of the time when as a family, money was tough. I can't forget the day hubby had sent me 3k from the little he had (we were in a long distance marriage at the time) and I didn't even have N50 to take a bus to the ATM and so I backed my then 1year old and trekked to the ATM to withdraw it.
I recall the time when I was broke right down to N20, no kidding, and miraculously, one of my best friends sends me 20k out the blues. Gosh I recall being so so broke that whatever money we had, I had to stretch and be wise and prudent and disciplined with it so it goes a long way and I didn't have to put my husband under pressure of any kind. You see, I had been that stupid wife before… trying to live above my means thanks to being influenced by some of my friends and Instagram. The pressure to live a certain way and then buy XXX for my kids, especially with stuff like baby food and all, was real. Even with transportation, I used to be ashamed to do bus so I even had times when I would do bus then cab to the final destination so people would think I did cab all through (such stupidity and I pray that anyone under that kind of bondage reading this is freed in Jesus name, amen). Thankfully, I had become way wiser and I started to live within my means while trusting God for more.
Today, even though we are certainly not where we used to be financially, I still have not lost the art of being a prudent woman. I still live well within my means. I never borrow. If I can't afford it, I can't afford it. I am a verydisciplined spender and no matter what my friends are doing with their money, I am never influenced. I determine what is important enough to deserve X amount of money and what I can get by with in cheaper…
Let me break it down.
I still think that there is nothing wrong with buying thrift aka second hand for my kids per clothing. Yes I buy some new and my sister also sends them cloths but I still check the second hand clothing section and buy them amazing dresses from there, come home, wash them and anoint them. Then we rock it in pride. Cloths for me are not a priority so second hand works. The hotel beddings and towels we use are all second hand too. However, I can be a bit more lavish when it comes to experiences for them, so for instance, we invest a bit in their education, home and school music lessons, taking them out to fun places and all, even like the Dubai trip.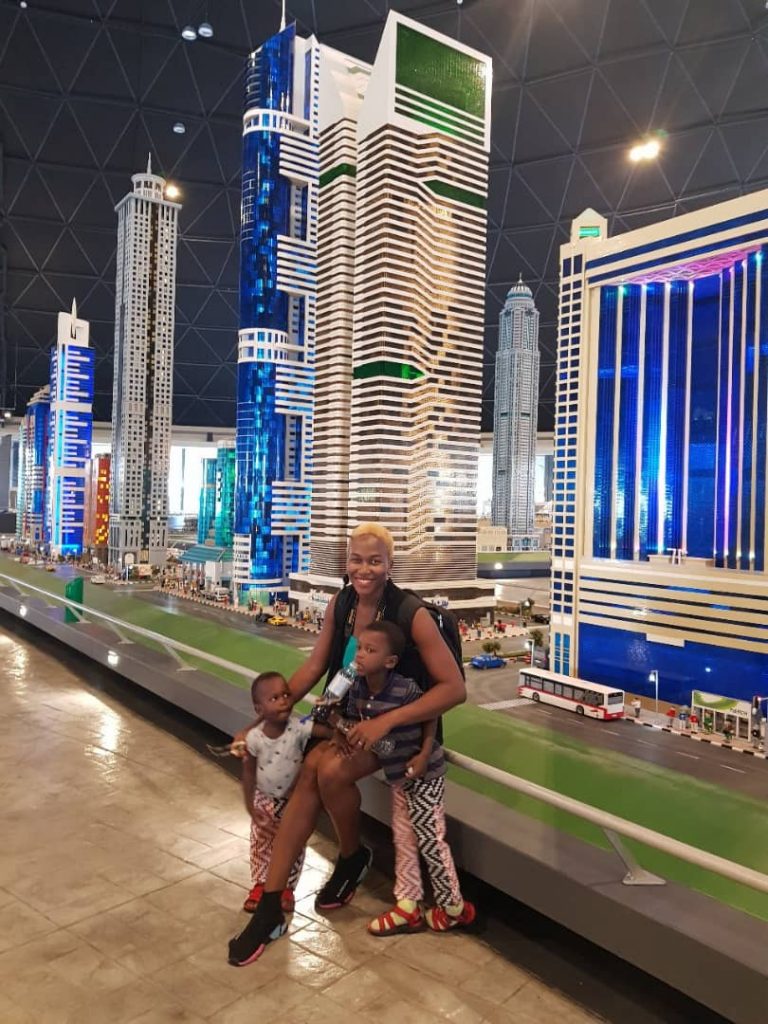 Those things are more important to me than cloths which they will outgrow tomorrow.
In our home too, when it comes to some kind of major appliances, some things not just have to be brand new but of top quality e.g. three major purchases (investments really) we made at different times first half of the year which were pricey but worth it were our inverter, our generator and our freezer. So important for us as a family especially for me as a Domestic Queen so yes we adjusted the budget those months we made them so we could afford correct ones. However stuff like my air fryer, electric cooker, and the likes I could get original brands second hand and save a ton. Air fryer for instance is about 36k brand new (at least when I bought for my mom) but I got a second hand original brand for less than 10k and it has been PERFECT.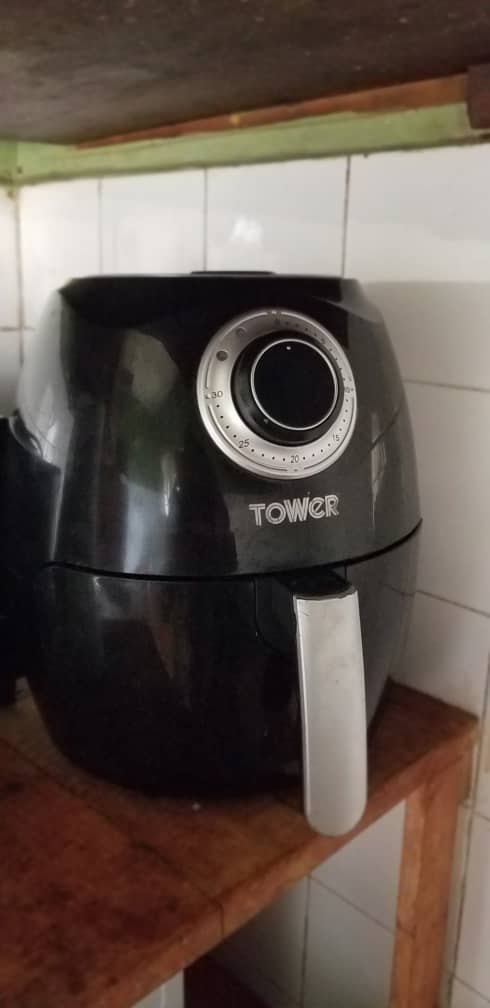 Food is also really not something to over spend on… You won't see fancy junk like that in my home… I give them MOSTLY whole real healthy foods so all the biscuits, fries, sausages, drinks and all, nope, and that saves me a ton. In their lunch box, they take fruits as snacks and water. I don't even give a stinking hoot what any other mom is putting for their kids, I just do me.
When we go out without hubby (we have just one car), if I have to take a bus, I am good with it, but where a cab is possible and hey, OK, I call a taxify. If alone, I take a bike. I don't even care.
Now, can I afford to shop for cloths in supermarkets, put fancy junk in their lunch boxes, take a cab everywhereand live a baby girl life even more? YES!!! In fact, I would have bought my RED VENZA like last year if I chose to save more than I give out. Maybe at this rate I have given out three Venzas lol… A red, a white and a black.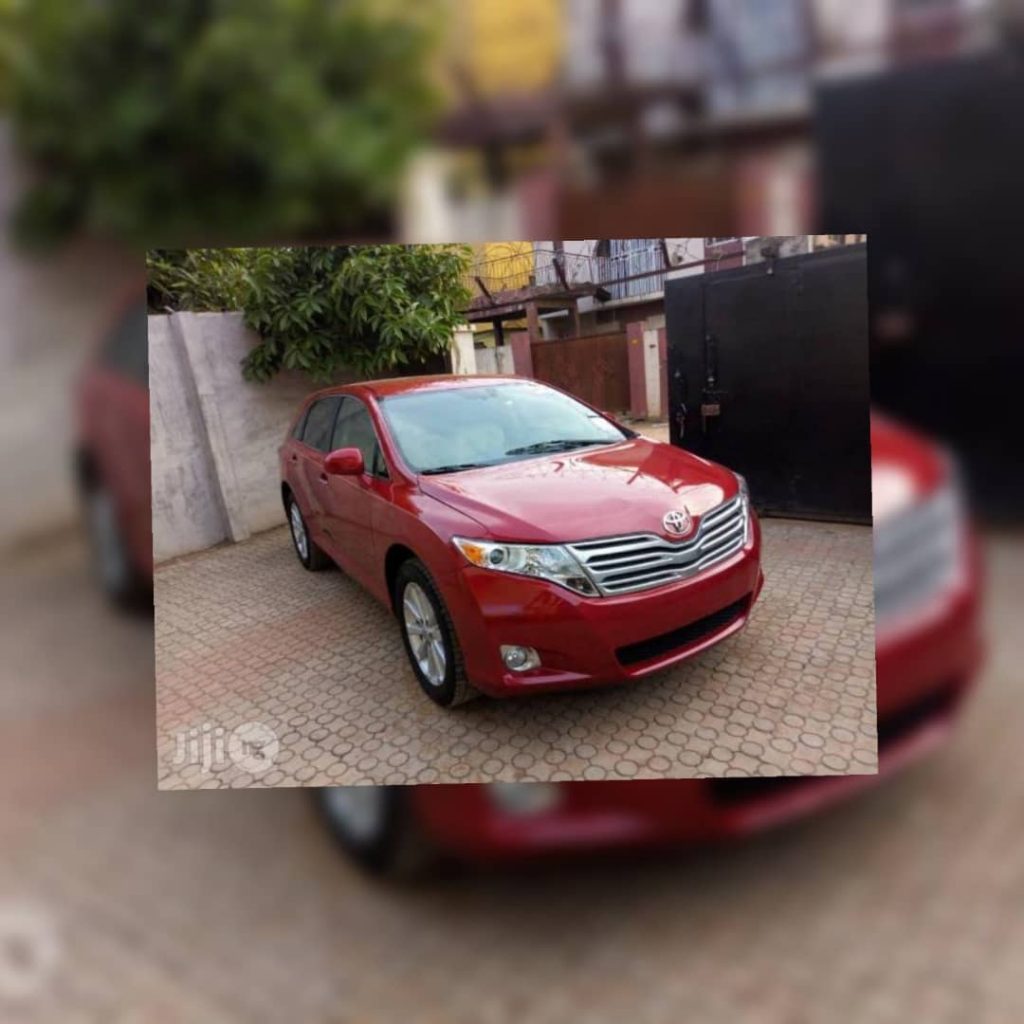 But hey, I love to sow seeds as led by God. I love to give to charity and be a blessing to many. I love to spend my money as He wants me to not as the world dictates.
I am under no kind of pressure to spend like my friends or even family.
Hmmmmmm.
In recent times, I have seen such disparity in lifestyle between me and some of my close friends and I have learned to live and let live.
Spend your money and live your life on your own terms and while we may be different, I have also trained and am still training myself not to think of my own self and ways as better. Just because I can stretch N100K to buy me stuff worth N250K doesn't mean another person who spends N100K on stuff I would have got for N25K is any less than me. The Lord opened my eyes to this scripture recently and it has really given me a combo or wisdom and common sense so I am not stupid
Because of the privilege and authority God has given me, I give each of you this warning: Don't think you are better than you really are. Be honest in your evaluation of yourselves, measuring yourselves by the faith God has given us.
Romans 12:3 NLT
So you see, I don't measure myself against another person, I measure myself against the measure of faith I have been given
Cos it can be so easy for me to think of myself as superior meanwhile God has given me the measure of grace and faith to stretch that N100K to N500K so technically, I am doing very poorly at 250k even if the world is applauding me.
Which is why the scripture says comparing myself to another person is foolish
"For we dare not class ourselves or compare ourselves with those who commend themselves. But they, measuring themselves by themselves, and comparing themselves among themselves, are not wise."
‭‭II Corinthians‬ ‭10:12‬ ‭NKJV‬‬
I am reminded of this time I was in my friend's office to interview new staff. Before we began, I was gisting with her and at some point I said 'Gosh, I cannot wait to have a proper office space within my home. I am so tired of working from the living room blablabla' and Ezinne interrupts me and says
'No Girl, but it is just for a SEASON!!! I had my own season of working from home and when it was time to move, God opened the doors and made a way for us to this place. So don't despise that season'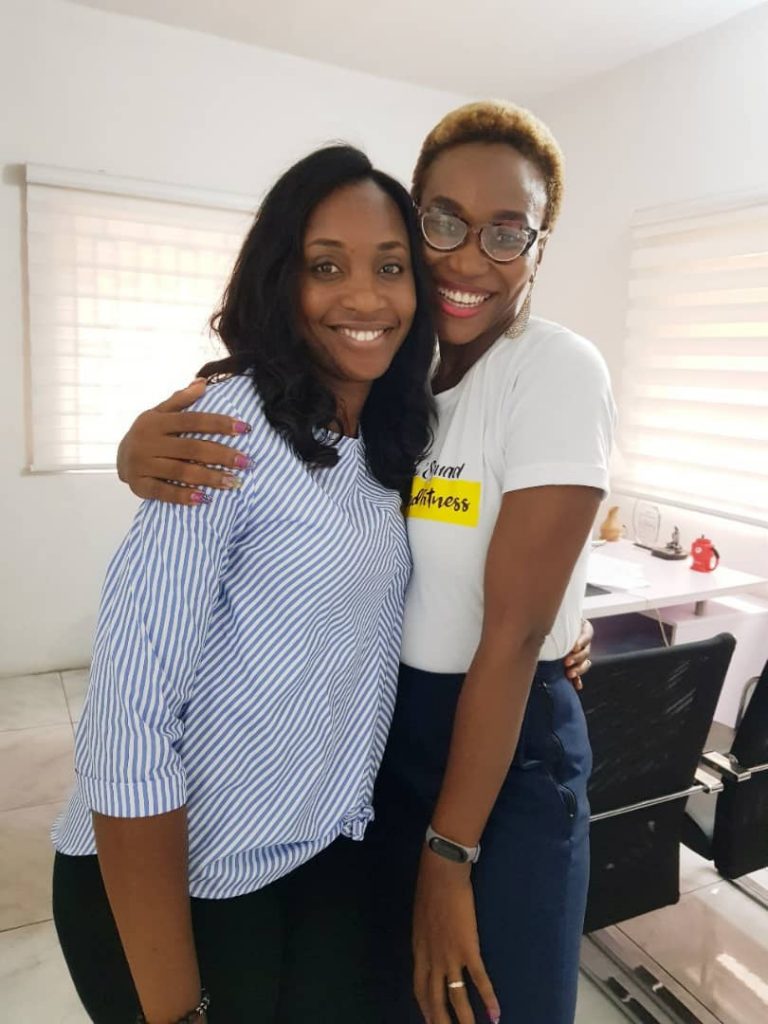 That was the day I knew me and Ezinne would be friends a VERY LONG TIME!!!
So let me be an Ezinne to you today… This season is JUST FOR A SEASON. There would come a time when without choice, you would have to spend more than you care to. You can't even take a bus or bike cos you just can't. Your stuff will be delivered to you more than you go to the market to price. I mean the season will change but until then, don't even stay coveting the coming season, just enjoy and fully immerse in the season that you are in and rock it out daily.
Another thing I really wanna emphasize which comes from comparison is that we must not be ashamed of our portion. I only feel shame when I am comparing myself with another so in one sense, I am looking down on XYZ and because I am in ranking mode, there will always be someone higher or better than me, so just as I look down on another, I would also assume that those above me are looking down on me. This is why comparison is a game of fools. Can we all just be content in our portion and on our lane following JESUS?
Now that is not to say we never look to learn from another… Nah, we are open to that. But we must guard our hearts as we look to others. While there is a tendency to compare, there is also that stupid tendency to completely close our hearts and minds to what God is highlighting that we can glean from another of hisdaughters so we miss out completely
For example, I have the gift of time management and productivity, so planning out my day is a strength. If you are weak in that area, instead of feeling overwhelmed or thinking Eziaha's own is too much, how about we lean in with the Holy Spirit and see what we can apply. One thing we must know is that when someone is graced to teach and model for something, God gives them EXTRA and so most likely no matter how well they teach you, you would never quite be like them. That doesn't make them better, that just means they are on an assignment and path that you are not on so the goal is not to be like them, the goal is to be the BEST YOU that you can be.
That was GOOD you need to read it again…this time in BOLD BLOCK LETTERS
ONE THING WE MUST KNOW IS THAT WHEN SOMEONE IS GRACED TO TEACH AND MODEL FOR SOMETHING, GOD GIVES THEM EXTRA AND SO MOST LIKELY NO MATTER HOW WELL THEY TEACH YOU, YOU WOULD NEVER QUITE BE LIKE THEM. THAT DOESN'T MAKE THEM BETTER, THAT JUST MEANS THEY ARE ON AN ASSIGNMENT AND PATH THAT YOU ARE NOT ON SO THE GOAL IS NOT TO BE LIKE THEM, THE GOAL IS TO BE THE BEST YOU THAT YOU CAN BE.
I recall when I used to feel so somehow with Heather Lindsey. I thought her own was just too much; perfect home making skills, perfect mom, perfect wife, perfect preacher, perfect biz owner, etx.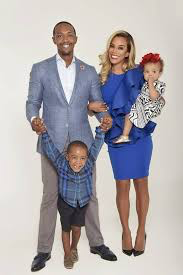 Her posts used to just show me how weak I was and that was satan. Now I did what was wisdom at the time… I blocked her but I didn't only block her. I then started to work on myself and renew my mind. When I felt like the HS had done a good work, I opened up again and I started to see what I could learn from her. Now, I love Heather's post. She makes me so happy. I lean in and learn. Where I fall short. I don't run away, I don't criticize, I ask the HS to help me and show me how to apply to my own life.
When we start being overly critical and judgmental, that right there is a gap for you to let the HS work on you. I love how my leadership mentor puts it… He says we should be STUDENTS instead of CRITICS. That is Craig Groeschel (gosh I LOVE him so MUCH). And my new best friend and author of Beginner's pluck takes it a step further and says we should be INVESTIGATIVE JOURNALISTS haha.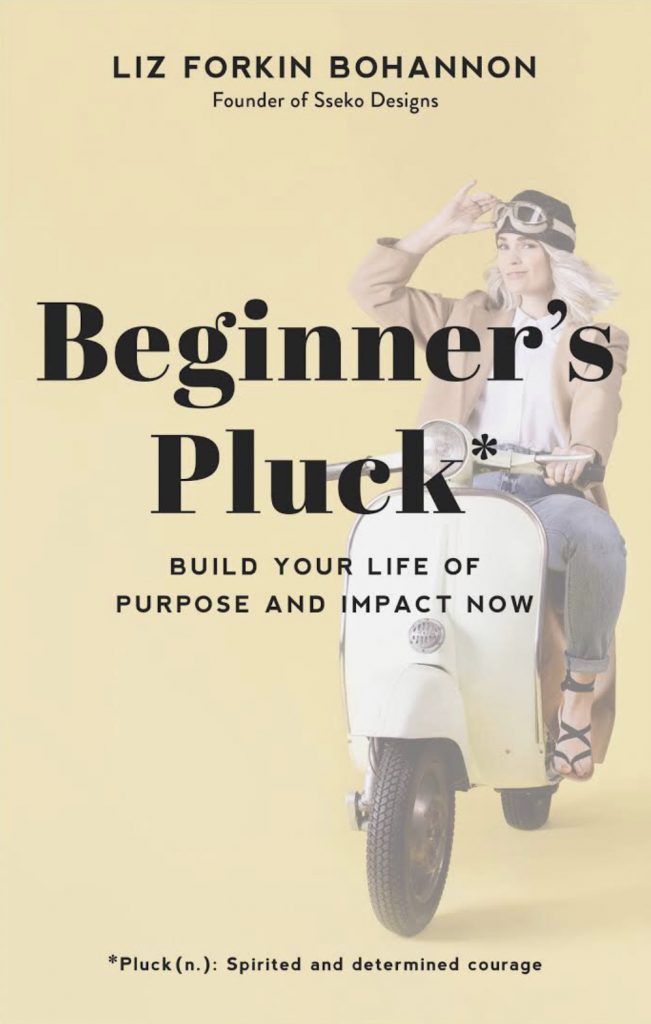 I love it.
I don't throw it all away and say that is not for me… I instead investigate further and then as I do that I then see how to apply to my own life.
Let me end with an example…
Recently, I was watching this Heather's video on how to travel the world for free
and there she shares all these tips about how she saves money here and there and has all these cool tips and tricks and hacks and as she saves all that money, she puts them in her 'travel fund'. Hey, baby girl is in America so a lot of what she says doesn't apply to me here in Naija but instead of blocking it out completely, I ask the HS to please show me how to do same…
Bam, He does,
First referral codes. That same day, I give my Piggybank referral codes to the ladies with whom we are planning the Dubai Jesus girls' trip and a few of them sign up and for each sign up, I get 1000naira. Yay.
And I intend to keep doing that cos it is FREE MONEY and it adds up.
Next. Airline miles. I think of all the payments I have made for airlines for my dad and how if I was on their loyalty program, I would have had enough miles for one or two local return trips. Abeg now I am signing up for those. No more slacking
Next, loyalty cards where I shop. So I do a lot of shopping at JENDOL and this coming month, I will focus all my shopping there and get a loyalty card and keep using it every time I shop. All those small loyalties add up and they cost me nothing. Companies and Organizations are giving out free money and stuff every time but they don't publicize it until you ask so ask.
And for me, this is not just for fun, I am going to really lean into it for God's Domestic Queens too so I can share with you how to stretch your finances, so I am open to more
Another thing I picked from her is how she says she plans her trips a year ahead. Now, I know some people's faith makes them wanna plan a trip in 6weeks and believe God for the money and all that, but that is not me. My own 'measure of faith' (and wisdom) is right with Heather… so now I am not only planning my Dubai trip with my friends a year ahead, I am also planning December family trip a whole year ahead too. My friend and even family members may start theirs a month before and nobody better pass, YOU just do YOU and leave the pressure.
I love this scripture and it has really really worked for me in this season
IN [this] freedom Christ has made us free [and completely liberated us]; stand fast then, and do not be hampered and held ensnared and submit again to a yoke of slavery [which you have once put off].
Galatians 5:1 AMPC

I find myself constantly repeating it to myself every time pressure wants to come my way…
Christ DIED to set me free from this rubbish
God BANKRUPTED heaven when He sent His only son to die so I would be free…
So why would I let anything put me under any kind of pressure please?
Jesus didn't die for this…
Not pressure from myself, from my family, from my friends, from social media, from my neighbors, NOTHING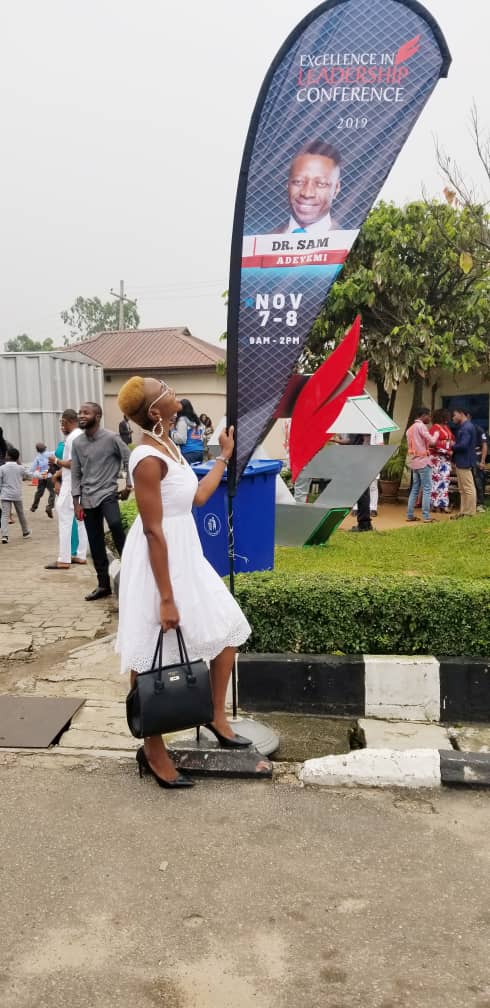 I am FREE and FREE INDEED and I am praying same over you today in JESUS NAME
That you experience the freedom that Jesus died to give you and that you walk deeply in it, with convictions so unshakeable that satan doesn't even know what to do with you. May you have God's wisdom and not the world's wisdom as you work and rock out your life daily.
May your life as God's Domestic Queen right at home bring Him glory and bring you such JOY that the world around you is not just blessed but drawn to our Jesus, in JESUS name, amen
Zivah&Chazaq
Eziaha