You have a business you do from home…
You have a baby (or three)…
The hours are just not enough…
Blink, and the day is gone, AGAIN
How in in world can I make work at home work without compromising family and my own personal life?
I spoke to 3 Domestic Queens who are also moms and CEOs and they share with us their top tips
Excuse me while I take NOTES here
---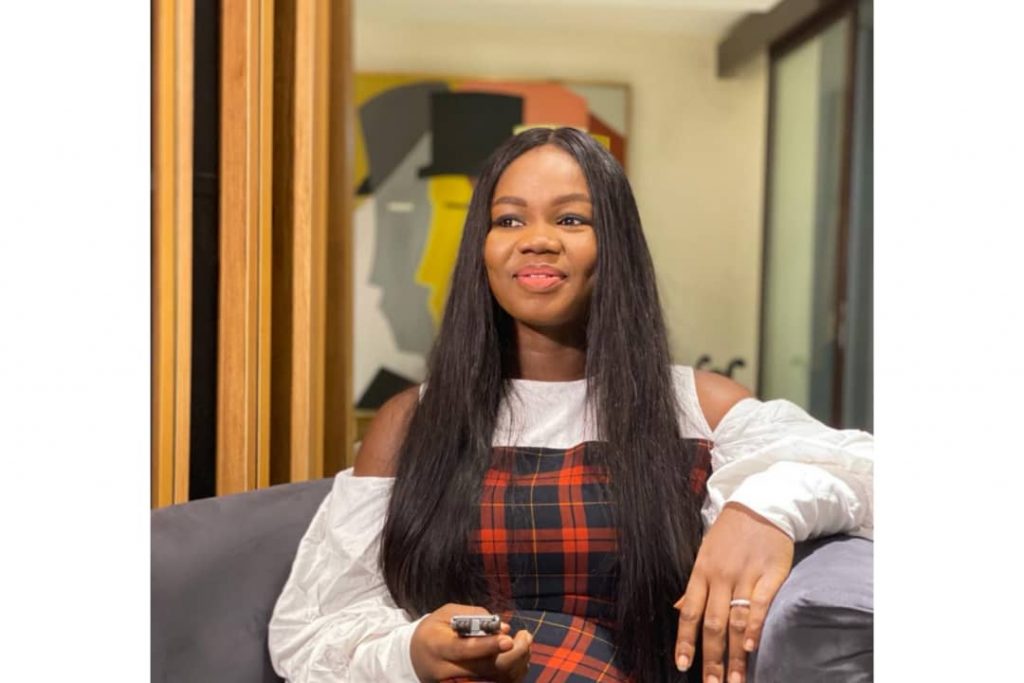 Damilola Akingbola
Damilola Akingbola is a Wedding Planner and Mediapreneur.
She's known for crafting unique & unforgettable wedding experiences for couples.
And when she is not planning weddings(@rightessential), she is building/ developing functional websites OR managing social media pages for clients.
Damilola Speaks (aka Queen D)
I've always worked from home actually but I've not always had lots of activities/ task on my to-do list as I currently do.
So a picture of what my life looks like right now– I have a 3year old who is currently on holiday, a husband who recently resumed work fully from the work-from-home situation (due to COVID), a plate full of tasks, due to the number of things I am involved in and NO HELP ( well except for a woman who comes once a week to deep clean/ do laundry).
And surprisingly, working from home is actually working for me. And I must say here that is all thanks to muscle training & productivity hack I learnt while working at CSL (CoachE Squad Limited, which is now known as JESUS GIRLS FITNESS).
Working (from home) as an OCQ( Online Content Queen) from March 2020 in the peak of COVID last year when events were on locked down till September when event eventually picked up… Stretched and show me that I could do so much more from HOME. And that actually inspired me take on more much projects this year, thereby making more money😁
These are the 3 tips that has really helped me in this season to be productive at home;
Scheduling and taking notes
I am very big on SCHEDULING. I try to plan my day ahead and I also have a weekly schedule of what goes on every day of the week.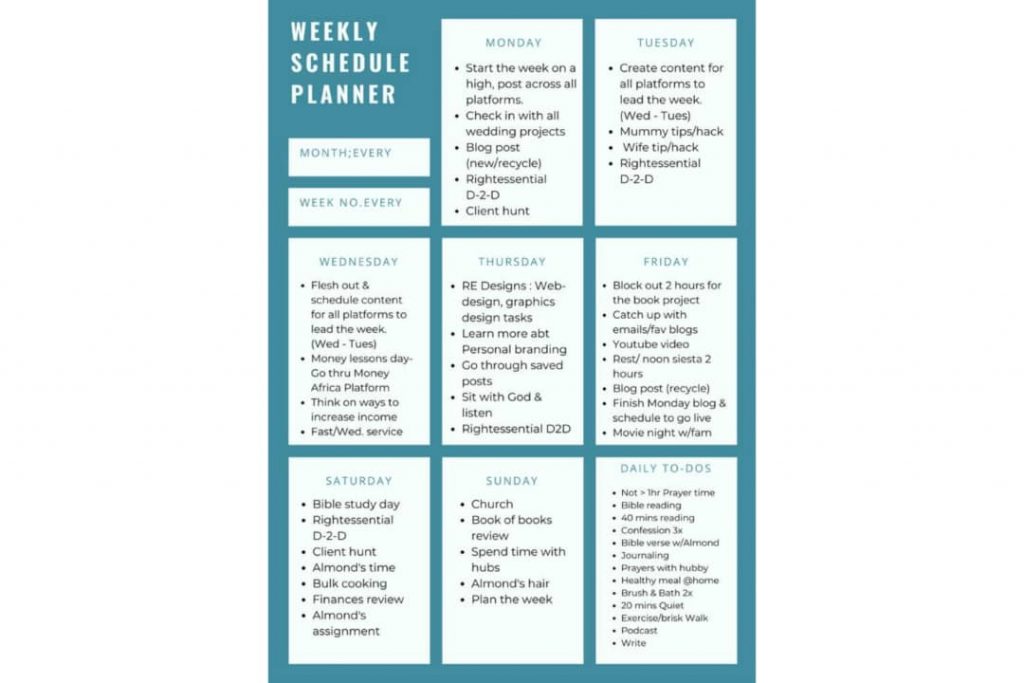 This prevents me from lagging behind on projects and ensures deliverables are delivered when due. And it also give me that feeling of "I have things covered".
And writing things down/ taking notes as simple as it looks is a game-changer for me. It helps me remember details of an important conversation or meeting and follow up on action points.
I also found a simple but amazing way to keep tasks right in my face till I do them.. I created a WhatsApp group, added my husband to aid the process of creating the group and then removed him after the group was created. I titled it "Messages Needed" and then pinned as my first chat so whenever I open my WhatsApp, the first thing I see is the group which honestly serves as a reminder for things I need to do. Quite simple but super effective for someone like me who spends a lot time on WhatsApp corresponding with clients.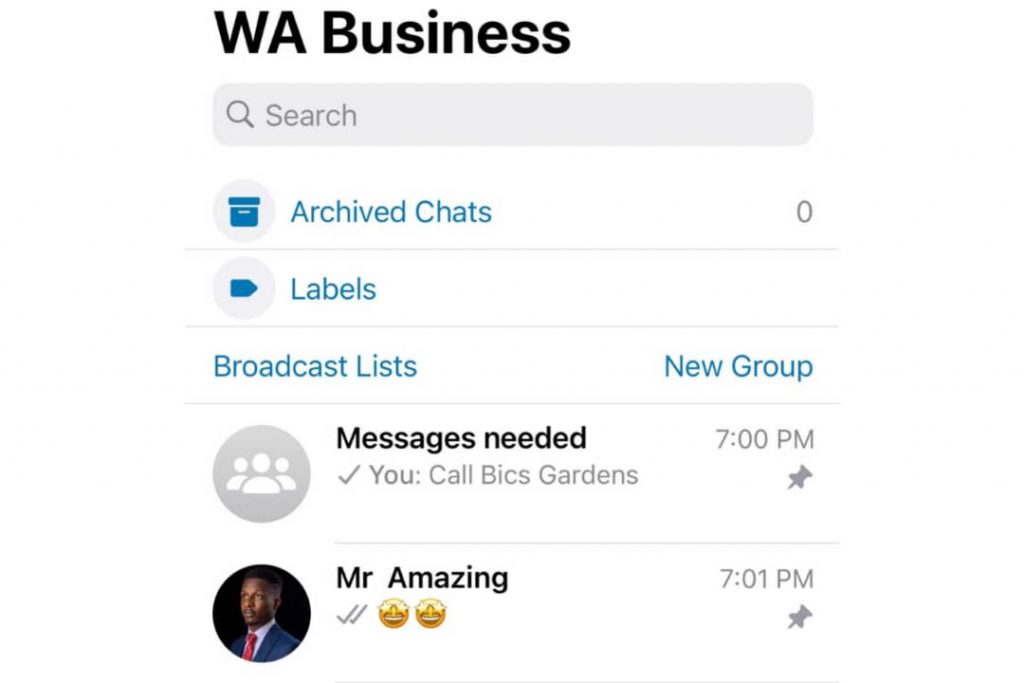 2. Delegating
I loveeeee planning weddings, like I actually enjoy putting the details of all my events together by myself. And so delegation hasn't been the strongest suit. But somewhere along working at CSL too, seeing how successful CoachE' does it, I applied it to my business and it has been an ABSOLUTE game changer! It is actually how I am able to do 2 different and separate businesses from home and make it work.
I now have project managers who I pay per event to handle research & paper work. They do vendor sourcing, contracting & timeline management while I supervise and actually able to focus my energy on things that absolutely needs my input and this is honestly GOLDEN.
3. Fringe Moments
With a plate full of tasks and excitement to check off to-do lists, its quite easy to focus on giving out rather than taking in, but having daily to-dos and getting some done during fringe hours helps me stay productive. Listening to podcast/audio books for example are things I do with while washing plate, cooking etc, especially during the week. Some days even, listening to audio Bible on Youversion makes me able to check-off my Bible reading task. Fringe moments are super useful, they help me stay productive and keep my schedule going. I hope these tips are helpful. Thank you for having me on the blog !
---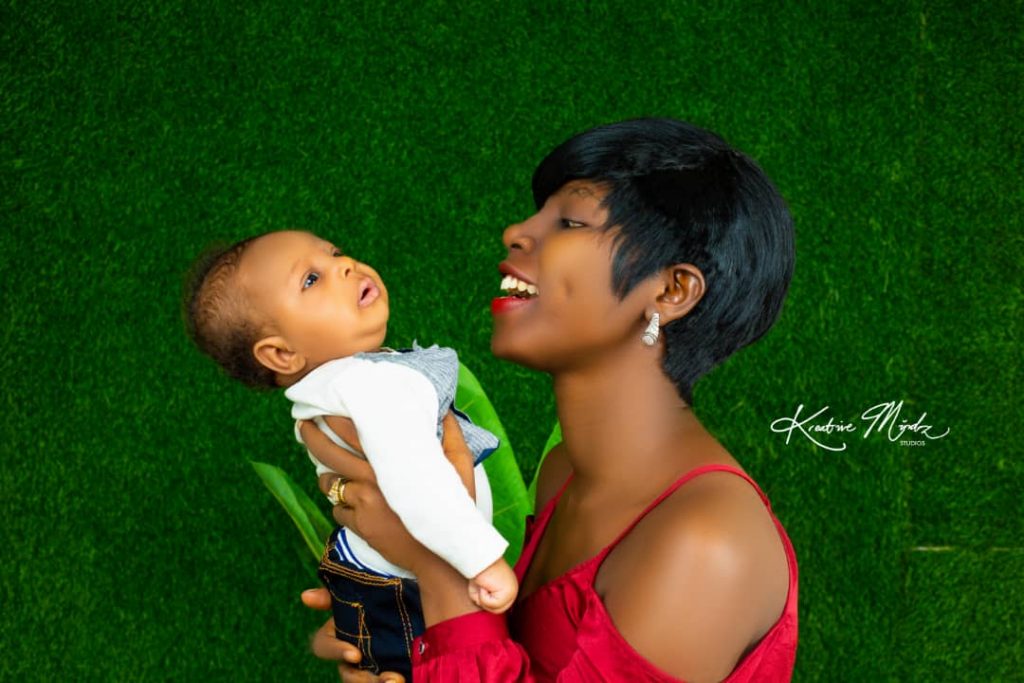 ChinyereDistinguished Chimezie
ChinyereDistinguished Chimezie is an Award-winning Author, compelling Storyteller, Professional Editor and founder of Kompendia Concepts.
Kompendia Concepts is a one-stop self-publishing company for consultancy, quality on-time delivery and irresistible offers on copywriting, ghost-writing, editing, book review, graphics design and publishing. We offer premium editing and book publishing services, within the shortest possible time, at pocket-friendly rates.
We serve as the bridge between a writer's thoughts and the target audience by refining articles and
manuscripts to be PRECISE, CONCISE, PROFESSIONAL, publish-ready in the shortest time possible.
Now let's hear Chinyere
As a first-time-mom with a five-month-old, continuing my stay-at-home business of professional editing became a horrendous stretch postpartum. The first two months post-delivery, I felt a zillion and one negative emotions: overwhelm, anger, frustration, confusion, depression, resentment.
Of course, I was happy and grateful to be blessed with a baby. However, nothing fully prepared me for the sacrifices that motherhood would demand of me. Thankfully, in the third month, I came across the application for GDQ Mentoring Academy with CoachE'. And getting admitted into the 12-week program was a huge turnaround for me. In just the first week, I was able to get back in the driver's seat of my life and control the wheels of my time.
Today, my son is 5 months and two weeks and I have edited and delivered three book manuscripts in 10 weeks. Below are my top 3 tips for staying productive in this season of my life.
1. I protect the atmosphere in and around me
One of the reasons why I slipped into the puddle of negative emotions was because I let my mind dwell on the things I temporarily couldn't do because of the constraints of having a new born. So these days, I do not give room for my mind to wander. I daily count my blessings and I intentionally saturate my home which is my workspace with songs, sermons and teachings that uplift my spirit and mind. I also block access from anyone who gives me any form of negative energy.
2. I invest my best time and best energy in the activities that bring me the most fulfilment
I learned this from CoachE'. She said, the secret to proper time management is proper energy management . Unlike before when I would wake up and first handle my domestic chores: cooking, laundry, housekeeping, etc., and then be too tired mentally and physically to do any creative work, these days I wake up and from 9am, I get working on my writing or editing tasks.
Also, instead of doing the laundry three to four times every week, I now wash once a week. Twice, at the most. And I now wash in the evening, as opposed to washing in the morning with my best energy which I used to do.
3. I pace myself so I don't get overwhelmed or discouraged to continue
Before pregnancy and delivery, I used to completely edit an average of three book manuscripts per month. However, I currently take on an average of one manuscript per month. This means that I've had to increase the turnaround time I assign to a document and I communicate this to a prospective client from the onset, way before any payment is made.
Whenever I fail to deliver a project within the scheduled timeline, it gets me down emotionally which affects my general productivity. Consequently, I had to put this measure in place to help me to stay focused, joyful and encouraged. That said, I don't assign an overly extended time to any project to avoid laziness and unnecessary procrastination.
---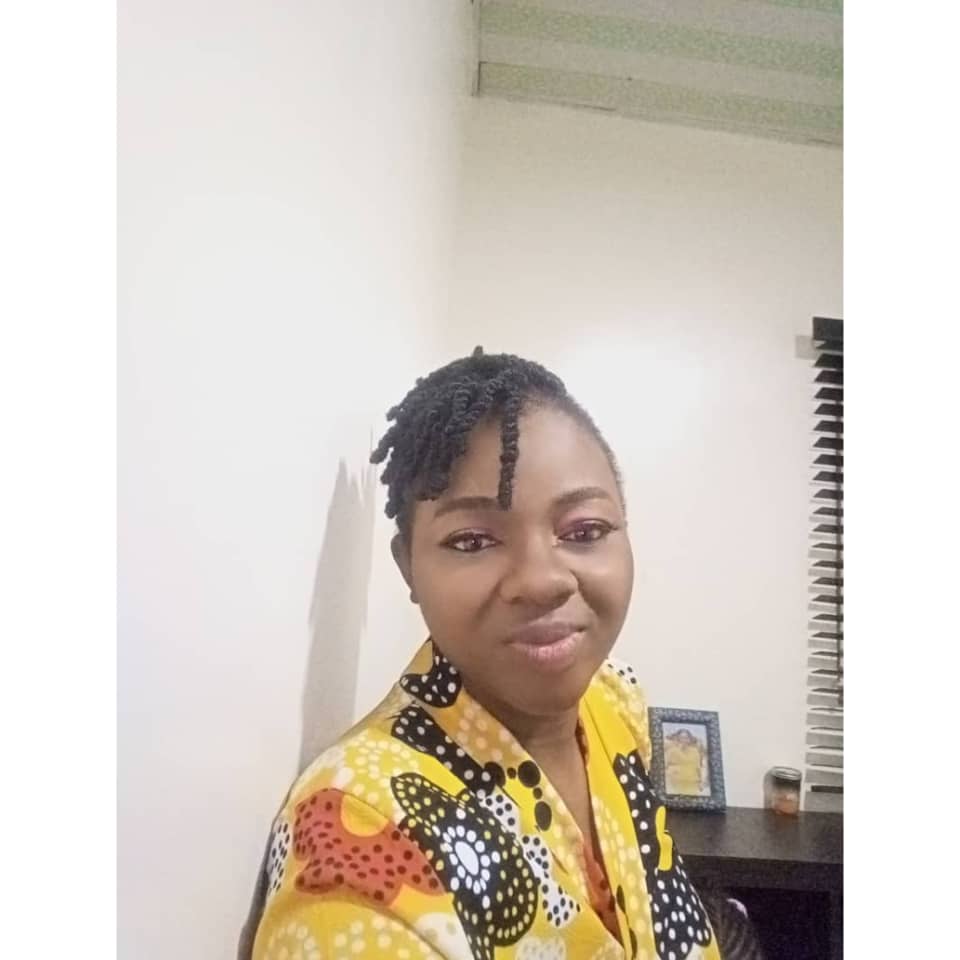 Oge
Finally, let's learn from Oge
So top 3 tips working from home for me , would be;
1.Being Proactive
Proactive for me would be planning ahead of time , which gives me a mental picture of what I have ahead of me and allows me position myself right.
For example, we have an excel spread sheet that we populate all our task for every day, all the classes, tutorial sessions we have every single day across the year. Every night before I sleep , I do my mental check in by ticking off things that I've done that will help me start my next day right and also understand what I need to do at certain hours and then prioritize.
When I fail to do these things, i tend to start my day in a rush or I'm confused about what to do and then I begin to drag myself.
Being proactive, helps me wake up to BEGIN what I should be doing to KICK START those activities planned for that day.
2. Delegating
The bulk of my work requires that I talk for long hours, so I'm literally speaking.
For my work , I noticed that I'm literally the one handling almost everything and then there is the part of taking care of the children , my husband and in fact, there is ME. With all this happening at the same time, I found out I was drowning.
I decided that I would delegate. I began to delegate as much as I could away from me.
I got some people onboard and trained them to work like me.
For instance, the tutors who teach with me, I have already recorded sessions of my classes and so what they give to my clients are things that are already prepared. I make available my materials , my audio lessons to the tutors , so they can study it and understand before they go ahead to teach my clients.
This allows me room, to do other things that only myself can handle, things like : Creating room to hear and think of what next to do which is very KEY. There are times when the Holy Spirit would just point out something that I normally won't have seen or an angle that I should take something about the business .
Delegating has also allowed me REST , room to actually rearrange things and helps me plan & structure the business as I want it to grow, so I can keep dreaming and seeing the vision.
3. REST
This is like everything for me because the nature of my business can be very draining and demanding. When I teach, I tend to pour out myself, which i find very fulfilling and it feels like "a part of me" is moving into someone else. After all this is done and I don't rest, I don't feel energized.
I always find time to rest and this can be little naps in the middle of the day or it could be a whole day when I don't have a class. Sometimes , I move some of the classes ahead so that I can rest a bit and also be productive. Creating time to rest , also mean that I say NO to some type of engagements or offers which might be good but accepting it will tamper with my time designated for my rest , which at the end of the day might not be worth it. RESTING helps me get up to my work REVITALIZED, ENERGIZED AND ALL.
---
Below is a Flier that gives details about Oge's business and also you can check her out via instagram @mundreyconsults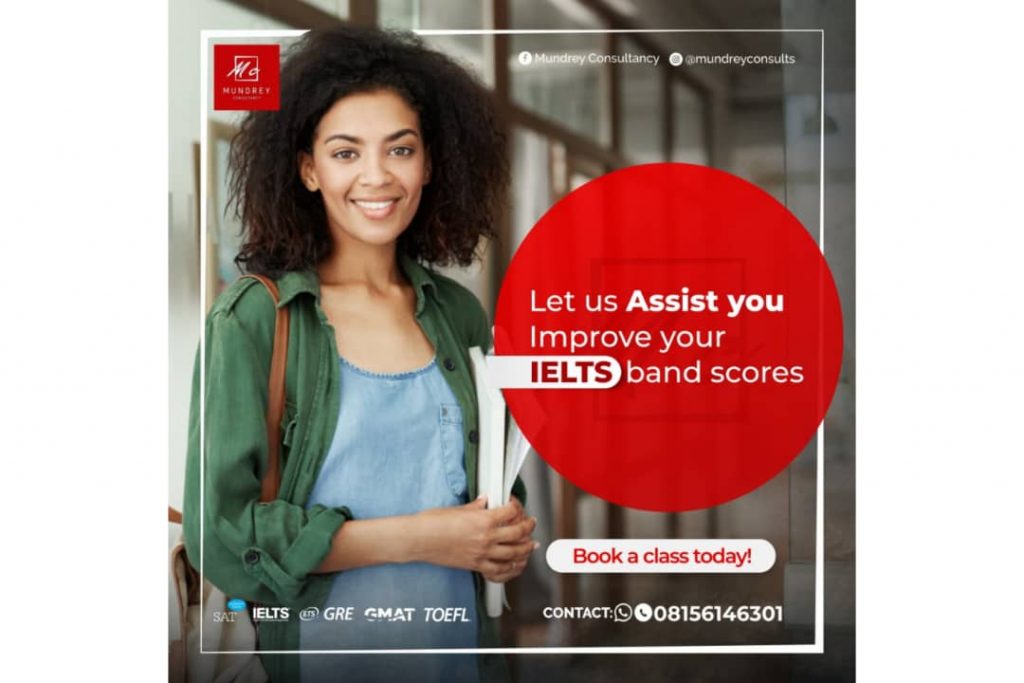 Hmmmmm …… that was really intense and definitely refreshing. I don't know about you but i'm surely reading this again but this time SLOWLY and TAKE ACTION
Also , please share with me what stood out for you and what you intend to apply or have started applying.
Remember… Let's win together,
with all my love
Eziaha