Yay, I am excited about this blog because it is dripping with GOOD NEWS
So, like some of you know, one of the assignments for CoachE'Squad Ltd, CSL, is to bring in Domestic Queens to her employ, and empower them in TWO ways…
Economically and productively, so that they can be even more FRUITFUL AT HOME
Economic power, which comes from Money of course, as we will pay them and also have other benefits.
Productivity power, which really comes with learning how to plan your time, home front, structures and systems both on the home front and in your business if you have one (which is MOST LIKELY), all of which you would be learning as a result of being exposed to the back end of my life, which BY GOD'S GRACE, I run quite efficiently.
With both – finances and time management – you can then invest those into any other activity that helps you to be FRUITFUL AT HOME
This year, we brought TWO AMAZING Queens on board and my experience with both of them, have been SUPER DUPER AMAZING.
QueenS, that is Sheun Akinbola, has worked on the Administrative end of things, assisting my Full time Admin staff,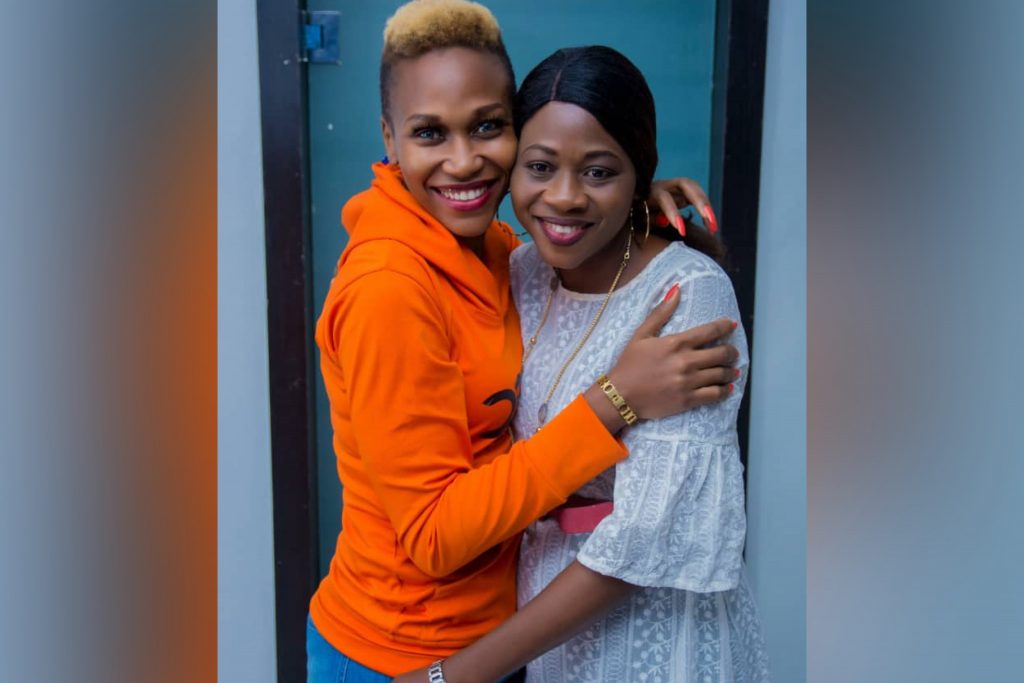 QueenD, Dami Akingbola, has worked as my Online Content Strategist, managing all our online expressions.
Both of them have been HEAVEN SENT. I certainly cannot pay them enough for the work they have put in.
Why are they leaving, you would ask?
The VISION God gave me for these CSL Queens, is that they would work for a period of 6months and then leave, so we can employ more people.
While this high turnover rate may seem like something to hurt a growing biz, having systems and structures in place is helping transition go smoothly.
Plus they also get to TRAIN whoever is succeeding them.
So, from October, we are ready to welcome TWO more GDQs, to join our CSL Family as CSL Queens.
The two positions open FOR NOW are
ACQ and OCQ hehe
Admin Coordinating Queen
Online Content Queen
Let me do a brief job description and skill set needed for both, to help you know whether you fit either, before you apply
ACQ
The ACQ is basically like an Assistant Coach, but more administrative than professional. She helps with records, holds our squaddies accountable, and makes sure they comply with the process they paid for anyways. Like you know, weight loss can be hard, and since we do all our coaching online, we need to have a SOLID accountability system to ensure a high rate of compliance
Because we have a large and growing number of squaddies, both private and in groups, one of the main strengths of the ACQ will be ATTENTION TO DETAILS, and a knowledge of numbers and records. This seems basic but when the rubber hits the road, I really hate to come across as incompetent in my business so this means my ACQ cannot be making all those small but costly mistakes. You will also need to have a level of BOLDNESS and be able to show TOUGH LOVE because we don't PAMPER FAT, we DEAL WITH FAT. And I will be counting on my entire team to help me achieve that with my squads, especially those on the Admin end.
OCQ
The OCQ is responsible for every online expression we have. Even though we are not on Instagram, Facebook and Twitter, we have a pretty busy blog, website, we use whatsapp too a lot, and email newsletter service. And we are going to gradually include YouTube, LinkedIn and our online store soon. So while I provide about 75% of the content on these sites, you get to do all the publishing and provide the remaining 25% thereabouts, but not from your own head, we provide the tools and you do the content creation.
While the skills for the OCQ position can be learned, and you will even be trained by the outgoing OCQ, you would need to be great with content creation, have a friendly and engaging online personality (meaning when I read when you write, I want to be your friend hehe), good knowledge of English grammar, syntax, subject-verb agreement and the likes. You also should be hungry to learn and increase your capacity. This can get fast paced and many times, you would feel like your head is spinning out of control, but last last, we would all be alright, and you would SO GROW, my goodness.
You also would be working with your own laptop and phone for at least the first 6weeks to 2months which is also like a probation period. Work tools will then be provided on confirmation after that probation period.
Oh and all of the above is based on the premise that you KNOW CoachE'Squad Ltd as a business. If you don't, no problems.
Our website and blog will fill you in on details about us
Our website is www.coache.ng and our blog is www.coache.ng/blog
Do you NEED fitness knowledge to jump on board?
Not really. So far you are ready to learn as we have professional and personal development plans for our Team, so you can learn and grow on the job.
On a general note, you also would need some time that you can allocate to work daily. Even though you are working proxy(from home), you are STILL WORKING, and if you live in Lagos, we will have a few times, say once or twice a month, when you get to come to work. But if you don't live in Lagos and you qualify, still APPLY.
If you have an already full life, business, ministry, family commitments, and are already overwhelmed with domestic, this may not be for you. It is not a LOUNGE job, you actually GET TO WORK.
You also need to have a TEACHABLE spirit that can learn FAST. I demand competence, conscientiousness, and YOUR VERY BEST
If you are lazy, blasé and lackadaisical, please don't apply.
If you are HUNGRY to learn, grow, be stretched, and ready for NEXT LEVEL, come on Queen, you are the one I am looking for.
In addition to a monthly remuneration, we also have a SAVINGS SCHEME for my Team where the business saves a certain amount for them monthly (different from your salary), so far you too save a certain amount (pre-determined by you) monthly. You only have access to the bulk sum (your saving and the savings CSL has made for you) at the end of your contract with us. There is no hidden motive here beyond me exposing, encouraging and even rewarding you for saving, (a game changer for me as a person), and also to ensure that at the end of your 6 months, you have a bulk sum to leave with, and maybe invest in a personal business idea of yours.
Contract duration is 6 months and we are ready for our ACQ and OCQ to jump onboard, be trained and get to work from the first week of October (this date will always be modified with every employment window). And if you live in Lagos, you can also be a part of our send forth for QueenD and QueenS early October too
Soooooo, are you one of the two CSL Queens we are looking for?
Don't bother sending CV, Cover letter and Application letter.
Instead, follow this link to this online form and fill out ALL the questions asked with accurate answers.
Interview Questions for intending CSL Queens
Form will be revoked by Monday Morning, September 28, 2020 at 10am, but could be earlier if we get overwhelmed with applications.
If you have applied to work at CSL before, please apply again using this link above. We had some pretty amazing Queens apply the last time, but because I don't know if you are still interested, I am encouraging you to apply again so we can reconsider you.
If you have any questions on the Application process, please send an email to hr@coache.ng , but make sure your question is relevant ooo, and you read this blog post well.
Please help us share this with any Stay at home mom you know, and let's all move to the next level together
See you in the Application and all the best