If you are anything like me, your default is to want to do as many things as possible in the shortest of times. I had the same goal for the summer break. A long list of what I wanted to achieve with my kids this summer and your girl was determined to do it. Thankfully, our sweet Jesus stopped me before I wrecked the holiday for me and them. Keep on reading to see how you can achieve so much more by doing less. Yes, I said it!!!
Hey Queen,
Welcome to my blog this week, and I truly thank you for being here. Its going to be worth it so let's keep going.
In my premium habits changing and weight loss coaching program called WOW, one of the things we do is to help our Citizens choose ONE habit they want to start or stop, and then we zoom in all our arsenals on it.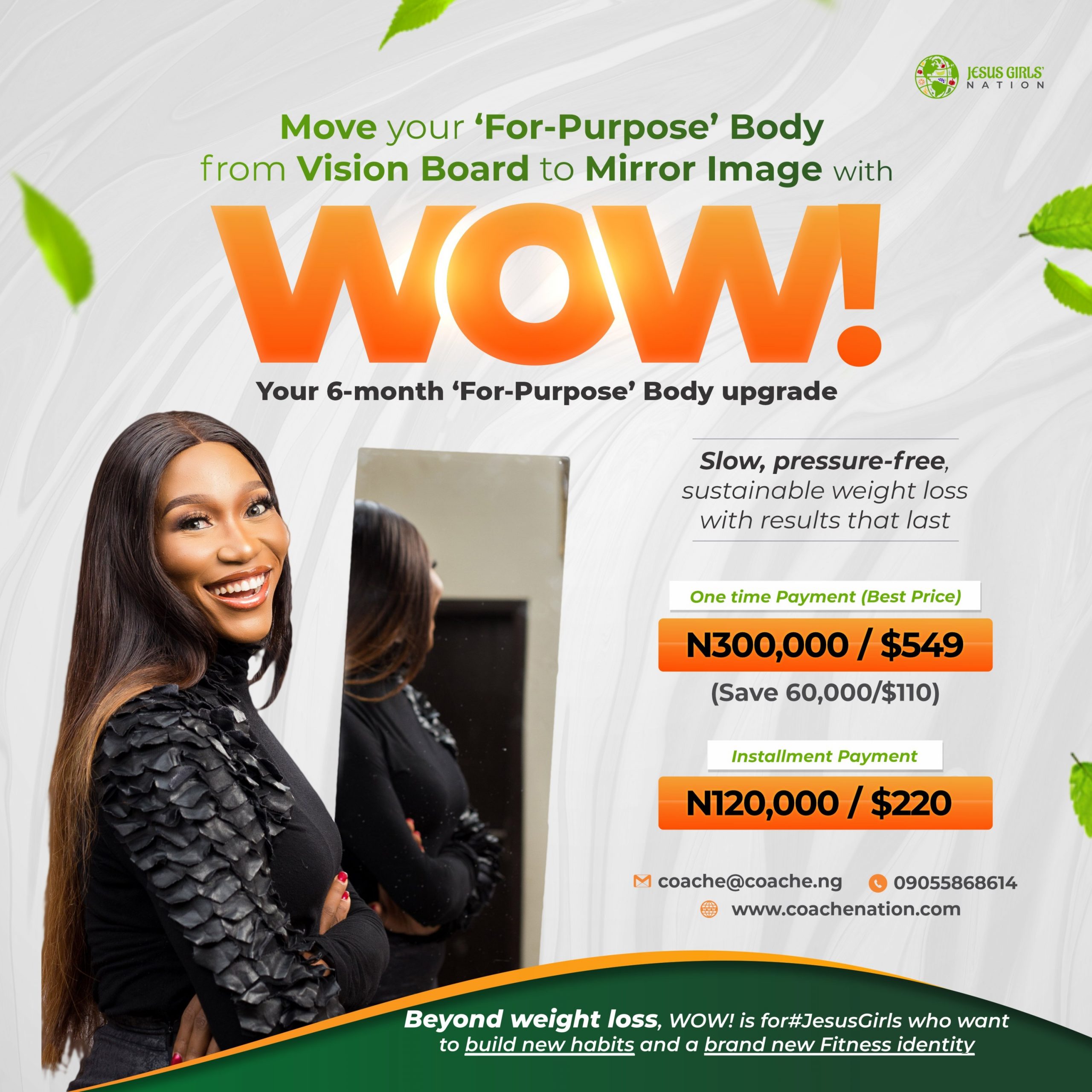 Charles Duhigg calls it the Keystone habit. A lot of times, we wanna change too many things at once and end up failing, then feeling frustrated, and worst of all, we lose faith in ourselves to do it again cos we think it is not working, or you simply cannot.
Changing or doing too many things at once will overwhelm anybody. I said that in our It's Possible Masterclass when I was teaching moms on steps to take to reduce screen time for their kids. (you can get access to the replay here.
Wisdom is when you, as a solid student of your kids, determine which ONE habit, that when they learn or stop can make significant impact in their lives, and then give you enough momentum to take into tackling other habits once that is in the bag.
Focusing on that one, and temporarily ignoring the rest, is POWERFUL.
100% works all the time cos you are not dissipating too much sideways energy but you are focused and bringing all your energy to ONE.
I am doing this this summer break and gosh, it is working.
So, when I threw away my long list and decided to focus on 'ONE', I suddenly felt the joy and peace that comes from margin!!!
I decided that we would focus on Bath and Brushing teeth well for habits and then handwriting for academics.
Yes, they can bathe and brush by themselves, but gosh, they usually do a horrible job especially of brushing. Now, since independence is the big goal for 2022 at home, I knew it was time to teach them that.

So daily, morning and evening, I stay with them and SLOWLY take them through the entire process.
I brush with them so they see me and follow.
I stand when they bathe and keep telling them where to run the sponge and how to navigate their bodies and all the corners.
We make it a tosh load of fun too.
It could take 20mins per session sometimes, unlike the 5mins it takes them to do it alone, but it is so worth it for me and them. Sometimes we even practice teeth brushing in the afternoon too.
I am investing all this time now, and then when school starts, it will pay me cos none of us have to help them do it.
Plus building independence in anything for kids truly helps their confidence, especially when you brag publicly about what they have achieved and can now do on their own.
So I decided that I would do it CONSISTENTLY without missing one day for at least 21 days.
By day 6 or so, they seemed to be doing a really fine job on their own and hubs was like will I now stop, to which I said NO.
That would be stopping a habit before it has crystallized.
So until the 21-day cycle is over, and I have seen, not just that they can do it, but that it is now a habit for them, then I can leave them. And even then, from time to time, I check in with them to be sure they are still complying.
Now, there are other habits I throw in here and there especially that have to do with chores but I am not investing so much time and energy into those. For example, properly making their beds, and cleaning their shoe rack. I will get there, so when they do it not to the standards I want, I don't fuss. I know what I am focused on now.
And this is very important for me especially cos I don't wanna feel like I am losing on anything. If I focus on too many, that feeling will come and I won't do it so well. Plus, while kids are on summer, I am fully working so I don't have all the time to do all. I have to be strategic about focusing my limited time on what will give me the highest returns on it, one by one.
For handwriting, I no longer believe in all the Nelson and the likes. I find their spaces too big to fill so I have decided to teach them my own way. I know how I want my kids to write so I print out the kind of spacing I want, then write and they copy.
We do this daily, without fail.
Yes, we do this daily. Sometimes for two 45 minute sessions.
Sometimes for one 15 minute session.
I just don't let a day go by without it.
Yes, I still go through some other school work with them from the books they brought home for the past session, so they don't get rusty, but my major focus is handwriting and that gets more time and attention.
And my goodness, I am seeing such fruits in it.
So thankful.
So, dear mama, don't try to do it all.
You may be able to focus on 1 to 3 things per time and that is Ok. Blissfully ignore the rest temporarily. You will come to it later.
I like how Author Rory Vaden puts it… Procrastinate on Purpose.
Focus on the critical one or few, then procrastinate the rest on purpose.
Let me know if this helps in the comments section. And any thing else that you are practicing this summer that has worked for you. So that the 1000s of Moms who come here to find solutions can learn from it too.

Your work is so precious and I hope you never forget it.
Weekly, I send out emails to encourage you so if you are not yet getting our mails, sign up here.
Love and Respect,
Eziaha
P.S.
My latest YouTube video talks about varying indifference attitude brewing in the Church of God and ways to combat these.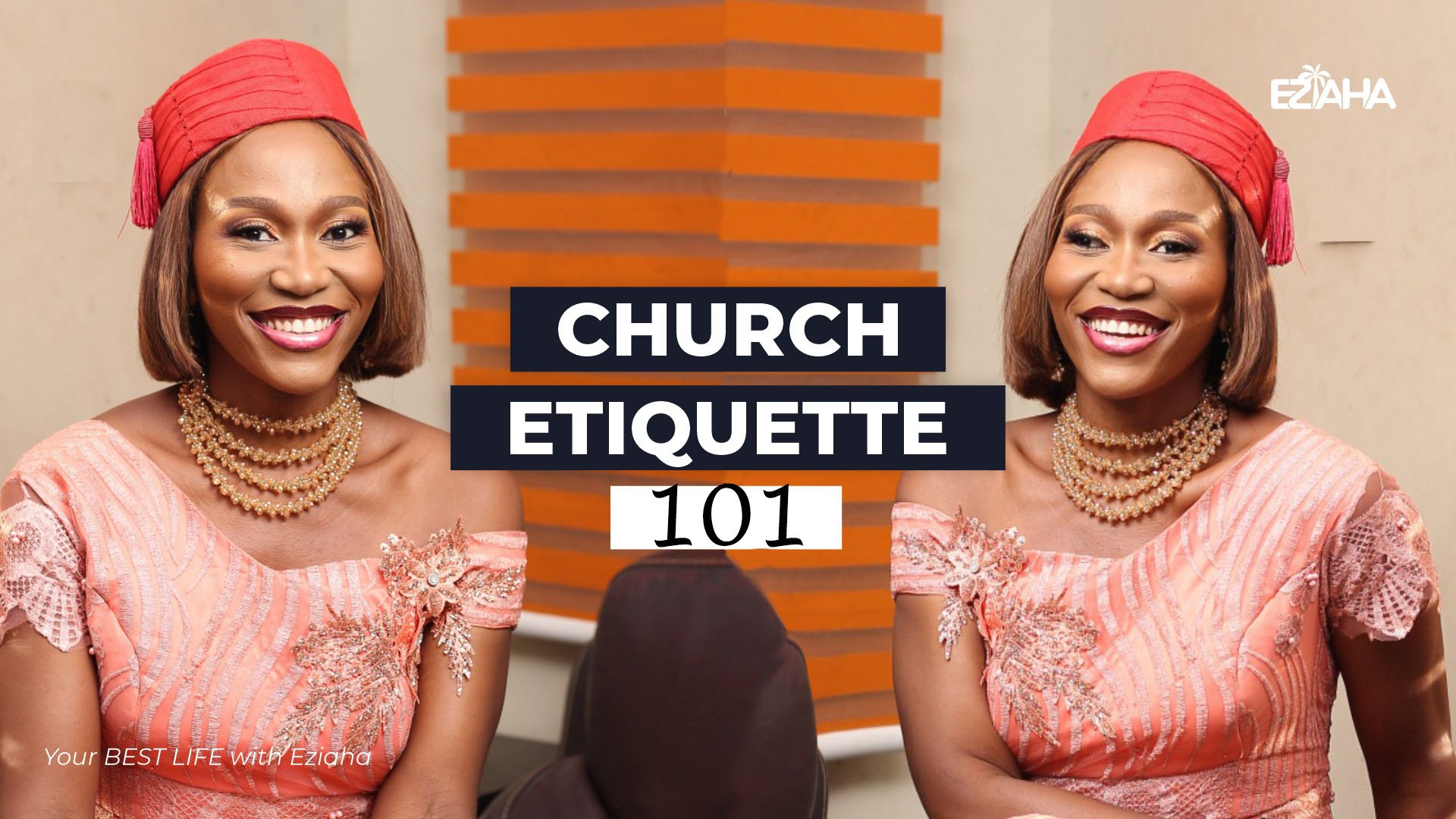 P.P.S.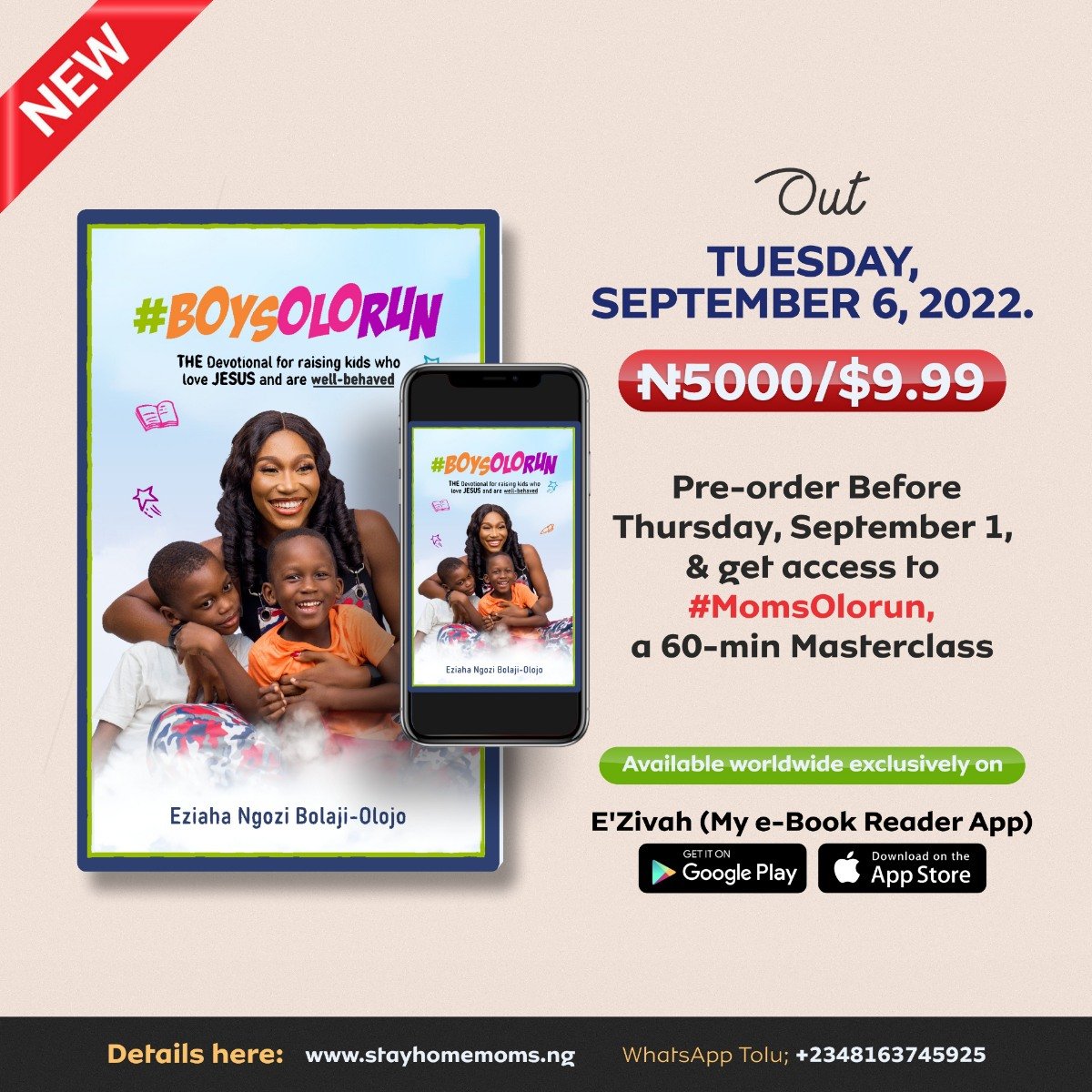 Boys Olorun the Devotional for raising kids who love JESUS and are well-behaved is open for pre-orders and when you pre-order, you get access to my #MomsOlorun hangout where we can go deeper and I can answer your Qs.
You can pre-order here and then get more details about the devotional here.
P.P.P.S.
If you love to read, I love to write.
Come enjoy high-quality reads here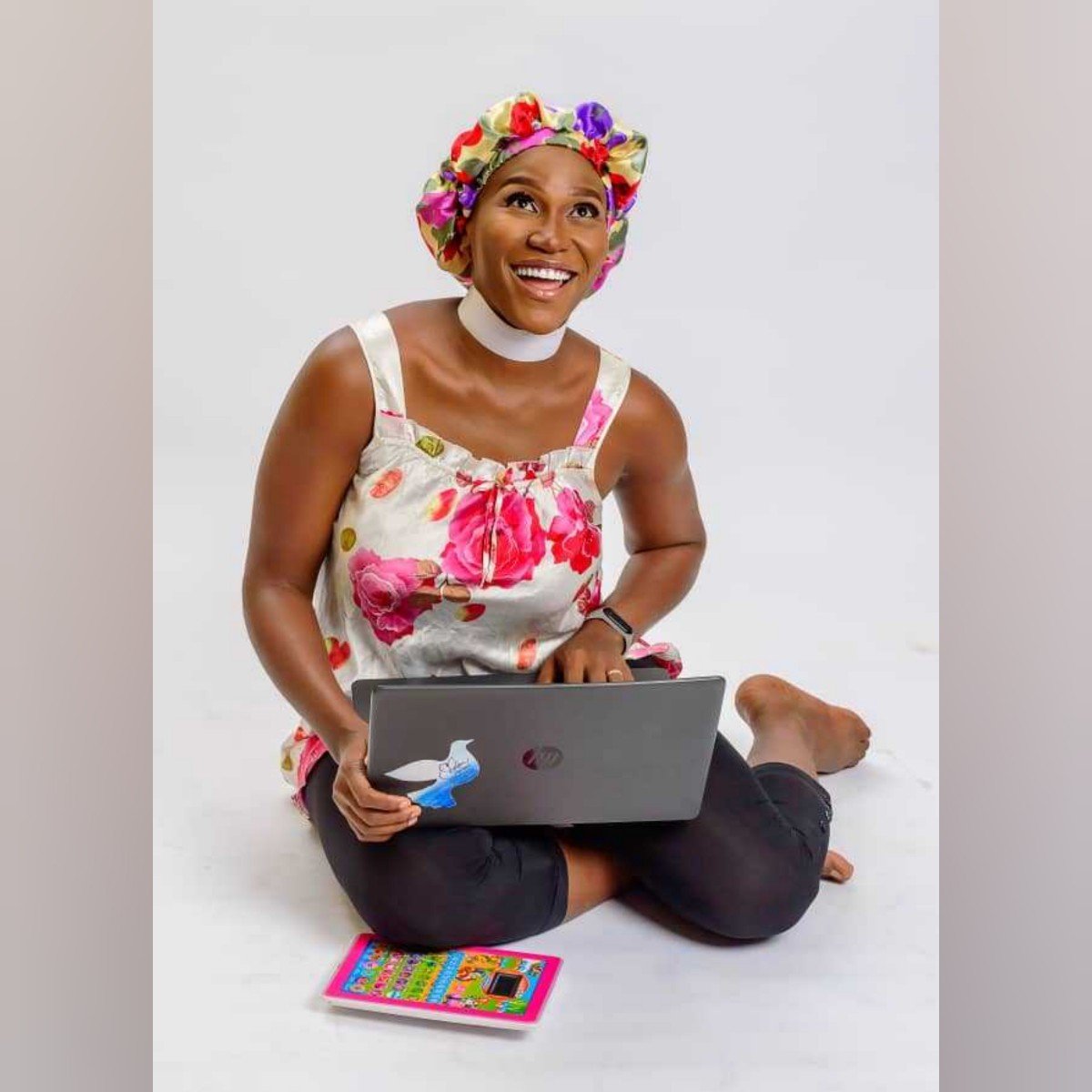 Purchase my latest devotional, #BoysOlorun, for raising kids who love Jesus, and are well-behaved.
Eziaha's blog (Faith, Leadership and a JOYful life).
Join the Email Family.
God's Domestic Queens (For all Moms, especially Stay at home Moms).
The Email list for Queens.
CoachE's Website (For #JesusGirls who want a body fit for Purpose).
Join my Fitness mailing list here.
I am also on YouTube so live Your Best Life with Eziaha
Wanna access any of my courses and Masterclasses on Parenting, Overwhelm and more?
They are all here…