Hello GDQ,

Merry Christmas in arrears and Happy New year in Advance. It's another Feedback Friday, yeeehhh, and today, we get to hear feedback from one of our Domestic Queen whom I was privileged to mentor also, please meet my sister and friend Faith Oyebade as she shares her mentoring journey in this blog post.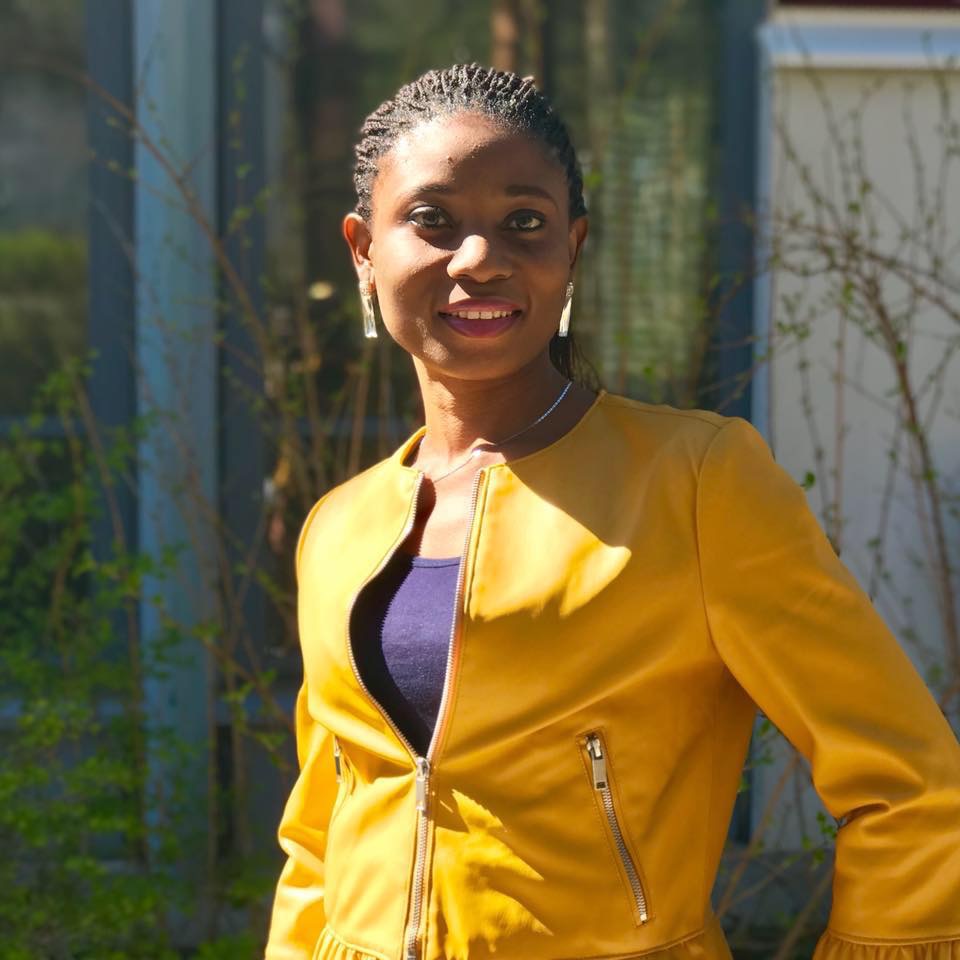 My name is Faith Oyebade,
How can i ever express my gratitude to you captain, for your heart of love, giving and commitment and seeking to see others grow and become their best in God, you reveal so much about your life as a leader for us to follow your testimonies which is evident in GOD.

I remember the day you told us the reason we are not motivated is because we are yet to see so many lives attached to our obedience and commitment to our assignment. The word got me thinking that my life is not about me at all. And you also said being fearful to do what I am purposed to do is being disobedient to God, even if it means shutting some things down to obey God at all cost, obedience is worth it.
Here are the lessons learnt during the period of our mentoring program, however, many things shifted and i may only be able to cover few in this feedback.

1. Number one to all things is GOD, making my relationship with GOD a top priority, when my relationship with God is intact , every other thing falls into place, having a prayer schedule helps me cover all areas i need to pray about and gives me what to look forward to in the place of prayer and whenever i need to pray and when this is is planned ahead, it gives me the motivation to pray, and more importantly finding scriptures alongside to pray with.
Confessions were also game plan for me, even though confession is hardwork, it is professing what i want to see happen in my life as against what is currently happening, knowing fully well there is power in words of our mouth, instead of saying the negative, confess the truth of Gods word.

In other words the more i am intimate with God, the more i know His voice and hear Him and be like Him and want to know Him more.

2. Scheduling makes my life more organised, and intentional, what i don't schedule never gets done and this also leads to my daily must, having something i must do daily in relation to the achievement of my goals. Even as a stay home mom, dont live to chance, dont stay at home doing nothing, maximise the time and this season effectively by investing your time in things that grow you and are worthwhile. Reduce sleep, reduce TV time and time wasting activities. Make my time productive each day by writing things i want to achieve the next day the night before.

The reason we sleep so much is because we dont have something we need to wake up to do. This season is very vital, because a time will come, when this season of investment is what will help you find fulfillment, so don't waste it and take it casual, understand this season, and dont use it to complain, compare and grumble or waste it on social media, rather invest it.

She also mentioned being inconsistent is the place the enemy gets us, dont stop even when you dont see the fruits yet.

3. Journaling, i never knew how effective journaling could be untill it was clearly explained. it doesnt have to be about revelations alone but also writing love notes to God, telling Him how i feel, writing down my wins and victories and how God helped me overcome. God wants us to come before HIm in our brokenness, weaknesses and vulnerabilities, come as we are, but live whole and not same way we met Him. we all have temperaments, but that does not mean we cant be spirit led even with our temperaments, i must put pressure on my personality and die to the flesh.

4. Confessions, This is one of the projects we all did alongside our accountability partners, creating confessions for our children in every area of their lives. we were taught confessions as saying what God has said in His word, and writing it and saying it in the past, because what God has said in His word He has done already, it is only waiting for me to posess it. so we can create confessions for several areas, such as business, money, children, home, husband etc I also Recorded my confessions.

My confessions is what my life should look like, it doesnt replace prayers.

Here are some of the things i have been able to put in place in my life due to the mentoring and some other things.- I have been able to also outline my teachers for each season- I have been able to take time out with God, shutting down so many things to focus on God- The battle with the flesh is real, and not a small thing, its an ongoing process we do daily, praying for strength and keep praying with scriptures to see the reality of God's plan for our lives.
No capacity building process is easy at the beginning, its a stretch, its painful and my muscles will grow stronger, i must not give up easily.
We also had a time scheduled to clear our home of junks to make our house breathable, as a stay home mom, i must make my house my holy place, my parish and must do a clean up and clear out, making it free. my home is my responsibility.
I learnt staying consistent is where the real work is, and it is a mind battle, i must win the battle first in my mind. As I pray more, i hear more and as i study the word, I must not be in a rush.
I write things to be done down and not store it in my head in planning my day.
Opposition is not a reason to give up on what God has told me to do, i must not despise the days of little beginnings.

I now manage my energy levels on things that matters.
You can cry but dont stop fighting.
The extent to which God can use me is the extent to which am dead to the flesh.

Among other things we ended the mentoring class with sex talk, and we were all vulnerable to share and learnt from one another.
We also had a prayer time with anointing and communion.
If I have to write about all that has impacted my life, so many leaves of the notebook will be insufficient, i still go back to the learnings on the platform and really cant get to exhaust it all, as am still learning and keep learning.

What more can i say, how can i ever show gratitude.
Thanks a lot Captain.

I pray God will keep filling you with new oil and fresh oil in Jesus name
Love youuuuuu.
Thank you for reading today's feedback, I hope you also got something to learn from. Please share with friends and I love to have your comments.
Love
Eziaha.