Hey Darlings,
Yaaaay I am SOOOOO excited and thankful that we are kicking off our GDQ mentoring academy, the first for 2021 NEXT WEEK.
QueenD and I have been planning for the Queens we get to rock out life with for the next 12weeks, and I am especially excited because I am such a PEOPLE PERSON and when we have Jesus and Girls working together on ANYTHING, count me ALL THE WAY IN, please.
Thank you!!
It is going to be a rolling ball of all things beautiful and I am caps off thankful I GET to do this God-assignment.
He changed my life.
Together, we will change the lives of many more women.
Will be selecting and emailing tomorrow. Friday.
OK, on to today's post. It is going to be a short one, at least I hope.
About 2weeks ago, I was at my kids' PTA meeting, and among the many things discussed, I had my opinions on extracurricular. So they recently introduced Taekwondo, and we decided against it so I didn't pay, even though my first son wanted it.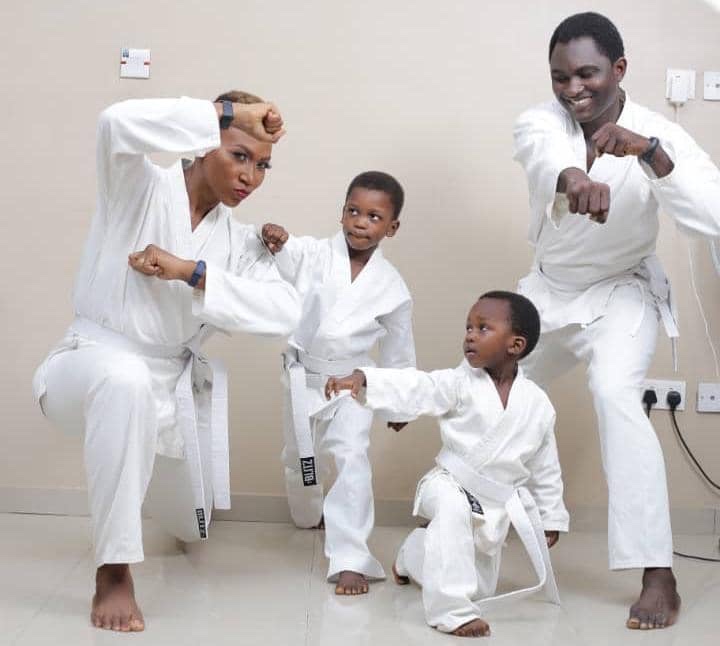 I mean, with the world still battling COVID, the less contact we encourage, the better. My kids had been signed up last year pre-COVID for Taekwondo classes but we had to stop, even now that they have started it, we didn't let them start.
There was a bit of back and forth but it was a good one.
The discussion that I want to highlight was when a mom started to talk about homework.
So she complained that the homework was much and daily, which she didn't appreciate, especially because she had multiple kids and it was too much handling daily since she had to still supervise it.
I just kept laughing because she was so dramatic.
After she was done and the authorities responded, talking about finding a balance, another mom objected respectfully saying that this balance policy doesn't apply to her, that she likes homework and she even wants them to give her kid more.
That yesterday 'sef', they gave small homework which she didn't like. That please she needs more so that they can be engaged at home and not watching TV.
She made it clear that this was about her own child, and she wanted homework.
The first mom got up again and went on about how academics was not everything, kids needed more than homework, addition and subtraction, and how that is what will help them in life not academics, and all.
I disagreed with some of her latter points but didn't want to start a back and forth.
The thing is that both women were right, based on their own life and purpose.
One woman needed the school's help to keep her kids engaged at home.
The other thought the school boundaries needed to stop at the school, while she takes over when they come home.
Both valid. Very valid.
I personally have had to tell my kids' teachers in the two schools they have attended to either reduce or stop homework completely
There was a season I could NOT deal with any homework at all. I told them to stop.
Then later I told them to make it 3 days a week.
Recently, last year, I went and worked out the days I wanted home work for my boys.
The truth is, they spend 6 hours in school, 10-11hours sleeping and this leaves them with about 7 other hours to do life. I engage my kids well at home. We have even recently stopped TV at home (I will do a post about that later, and feel free to ask me specific questions too if you like).
My kids PLAY outside.
My kids wash plates and help me out at home.
My kids take keyboard classes.
My kids play with cheap toys I buy.
My kids have scooters and bicycles.
My kids play and gist with themselves
My kids read books out loud and explain to me and themselves.
In fact, I also pick out areas in their academics where there is a gap and work it out with them at home.
For example, I have been working on KingDaveed's writing as I want it to be real neat and pretty so almost daily, we work on handwriting. I actually had one of the teachers help me out and we practice at home.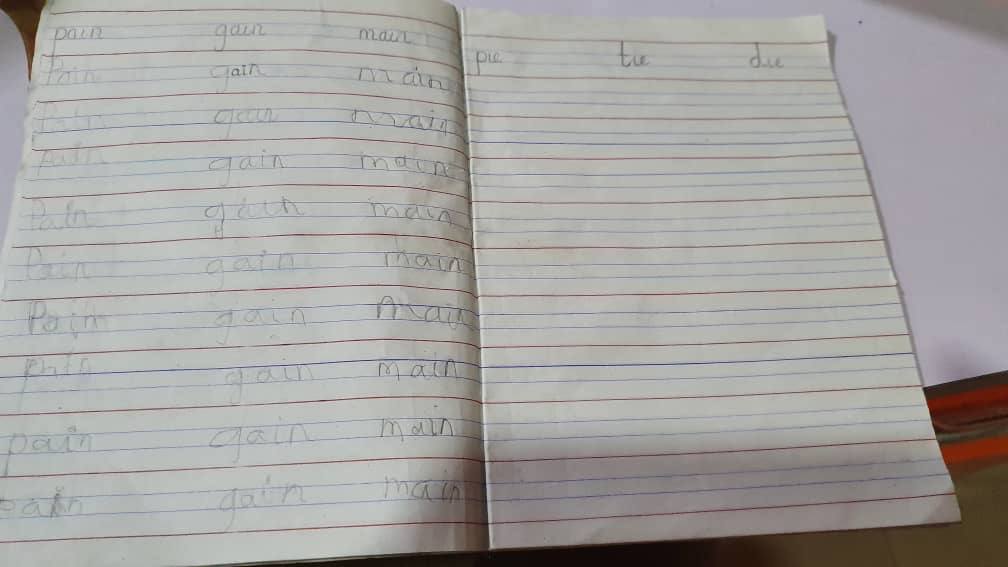 ElJohn can get very bored with school work and would even say he doesn't like it, so I would make him write 1 – 40 or 50 daily until he gets used to it, which thankfully he now does with joy.
I also go online and print or show them academic and relevant learning stuff.
I teach them about good manners, cleaning up, courtesy and all.
I gist and laugh with them, letting them share anything on their minds
And of course, I teach them the Bible and about Jesus
4 qualities I am driving in my #BoysOlorun (and you too should)
Those 7 hours are very well engaged, so I don't need to spend 1 extra hour redoing what they did in school. So now we have an understanding. Homework has to be breezy and easy.
Anything too complex, and I return it undone, and I have told the teachers that they must not be shamed for that, even subtly.
Good thing is everything is balanced now.
Sooooooo baby girl, I said all of that to say, find what works for you and ROCK IT OUT.
Just make sure you are not abandoning your kids to being raised by Disney Junior and Nickelodeon, please
If you need plenty of homework, by all means ask.
If God has revealed to you that your kid will be a Scholar, Scientist or some academic whiz who would invent a cure for cancer, you BETTER do homework and get plenty home tutors ooo.
If your kids are doing OK with school work but are lazy with housework, then find a balance.
In fact, you can work out something customized with your kids' teachers beyond the conventional.
When I wanted my kids to enjoy feeding themselves more, I called both teachers and told them to please find ways to inject that topic into their time in school.
Gosh, it worked. Even my 3 year old feeds himself more and faster now.
Like I mentioned too, it is one of the teachers who sends me BULK home work on handwriting and I make my son practice it daily.
I just allow for the conventional homework so I can know how they are doing in school.
So momma, let us stop going with the flow, or letting laziness lead.
Let us be very intentional parents and TRAIN up our kids in the way they should go


"Train up a child in the way he should go [teaching him to seek God's wisdom and will for his abilities and talents], Even when he is old he will not depart from it"

Proverbs 22:6 AMPC
I love you and I pray you are WINNING at home
Eziaha
PS
Check out this blog post on Coache.ng about our coaching programs for the year
Our 2021 Coaching: Hygiano & Hadaccah
Hygiano next batch starts on the 21st of Feb, so hurry now and sign up.