Sister ❤️❤️❤️
Yup, I just know that we are in this beautiful family relationship together on this 'online real estate', and I pray that we are winning, not just how the world wants us to win and define success, but as GOD wants us to win and defines success. Because truly, this world's values and our God's are contrary, and we need courage to not follow this world, or even our own selves, but to be LED by God in all things, especially as we run our homes entrusted to us.
That's really my prayer, both for myself and for my sisters who are God's Domestic Queens.
Ok, before I go on with this blog, today 5th of February 2021, an email will go out to those on our mailing list calling for applications into our GDQ Mentoring academy for the first half of 2021.
If you don't know about GDQ mentoring, please read these two blogs for some insight.
Damilola shares her Mentoring Journey with Eziaha
#Feedback Friday…. Ogechi shares her mentoring journey with Eziaha.
And the MOST beautiful thing about this Mentoring cycle is who I will be running the show with, and that is Damilola, who I frankly feel funny calling Damilola, because she is QueenD to me.
I am just so thankful for how our relationship has evolved. She knows better how she met me, but I know she applied and was admitted into the mentoring academy, somehow would always privately check up on me throughout the academy and afterwards, then applied to work at CSL when we opened up applications, then worked with me for about 6 amazing months.
We also ran GWQ 1.0 together, and today, she will come alongside me to basically encourage and strengthen the GDQs who are admitted into this Academy.
Ah, the way my heart feels ehn?
OK, so if you are NOT on our mailing list, please sign up NOW, so when that email goes out, you will get it. And if you MISS this one, still sign up so you can get the next one in the second half. All the details will ALWAYS go to ONLY those on the mailing list, not the blog. Plus we also share EXCLUSIVE content with my sisters in their inbox only so, GET on board, already,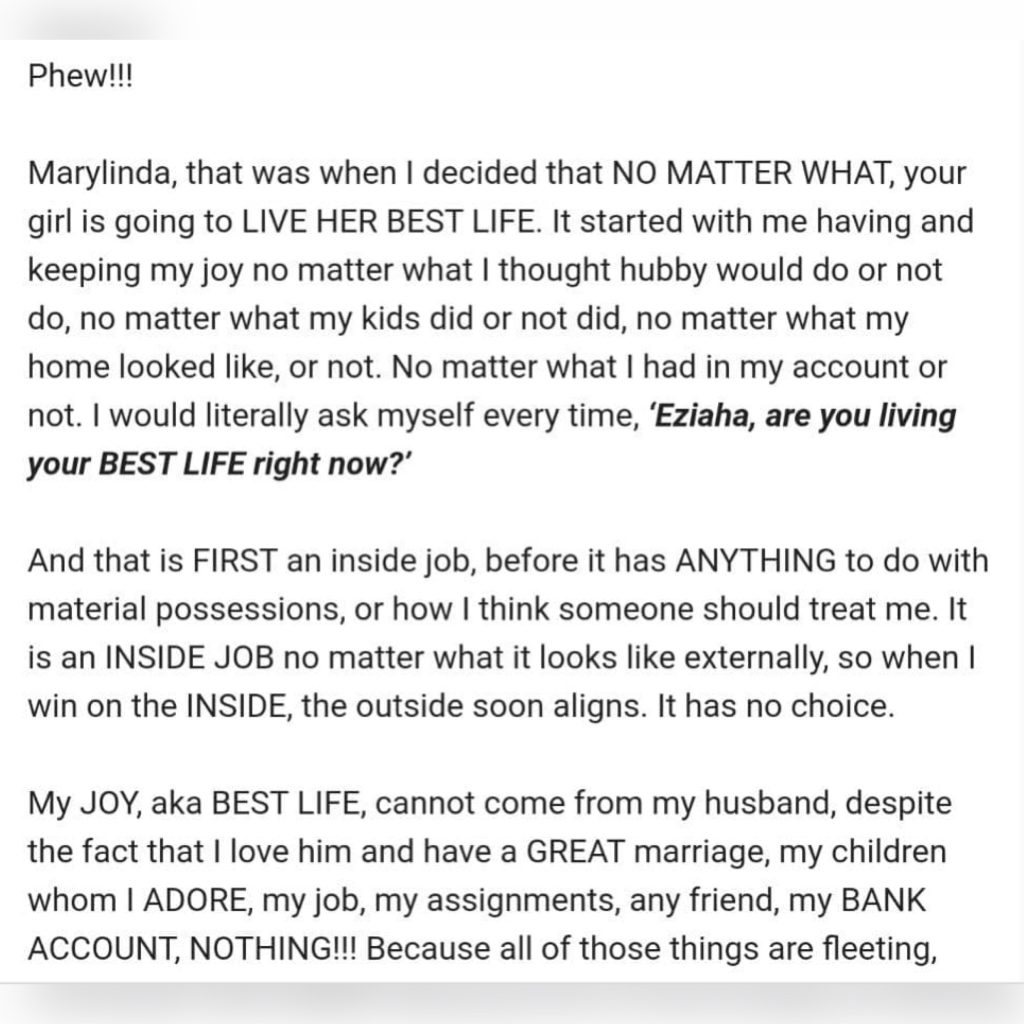 And also share with any stay at home moms who need these content too.
Best part of GDQ 2021 1.0 is that it will run for 3months and not 6weeks as before.
Ok, now on to today's post.
It was about September 2019, and I was doing CSL interviews with my sister girl Idala in my friend Ezinne's office in Ogudu.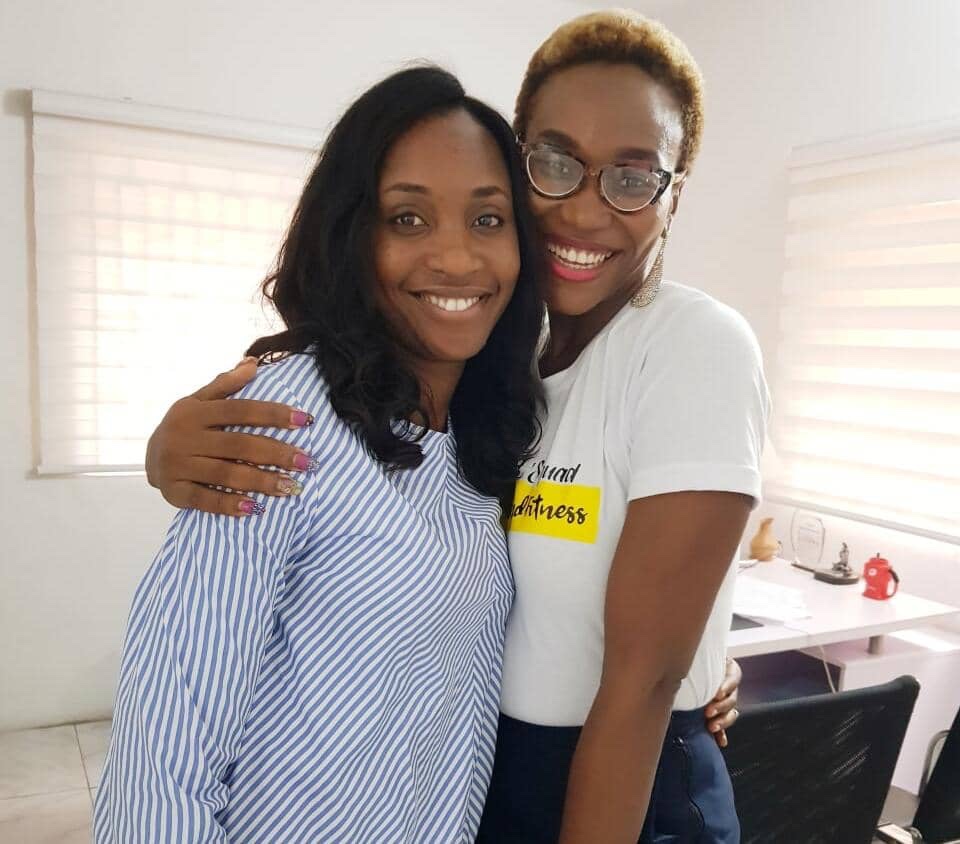 After the interview, we were hanging out in her office, and I can't recall how the gist went in that direction but I said something like
"I cannot wait to have an office like hers that is separated from the home, and not in my living room as it was then, and bla bla bla"
And Ezinne very sweetly, – and I can still recall the tone of her voice then, sweet yet firm – and she said
"Oh but it is for a season, Girl. I started out working from home too, and it all worked out, and when it was the right time, as we expanded, we then moved to an office space. So please enjoy this season, it is temporary."
Oh, there was something in how she said it that set my mind at ease.
Let me pause on that story and move to another.
It was 2016 and we had just moved to our very own place in Lagos. I lived alone with my then circa 1year old, and even though hubby was outside Lagos still, we had agreed that we would attend Daystar, so I would find ways to get to church at Ikeja from Isheri, Igando where we lived.
It was STRESSFUL, EXPENSIVE and super inconveniencing as it was quite a distance.
I couldn't afford to always take a cab because we couldn't afford it, and going by bus was just too inconveniencing. I would get to church late most times and spend all the time chasing KingDaveed everywhere.
I recall one time, a friend hooked me up with a family member who lived around me and went to Daystar. I thought she lived so close she could drop me off maybe at my bus stop, but somehow even locating where she stayed to hitch a ride was stressful and I recall her dropping me off at Egbeda and telling her driver to get me a cab to take me home.
She somehow assumed I was now relatively close to home, so I could afford it. The cab was I think 1500 (A HUGE DEAL for me) but I 'sha' entered as I really didn't even know the way. I was new to that area. Phew.
In that cab, I kept thinking of how I would spend 1500 on taxi with the little I had. Then I heard a bus calling Igando. Haaaa.
I told the taxi to stop 'biko', I paid him a stipend and went down to enter the bus for N100 home, haha.
Oh, soon after, I stopped going to Daystar and started to go to a church RIGHT INSIDE my estate that KingDaveed and I could WALK to, and that church fed me well spiritually in that season.
Do you have time for another story?
It was Christmas 2015 and really into the New Year.
People would invite me for stuff and I would flat out decline. If you wanted me to come to your place or for a party or whatever, I would ask you to come pick me and drop me back at home. Money was TIGHT and I had my son alone, so we went everywhere together.
In fact, I recall rejecting so many invites that I feared I was losing my social life, but hey, that was not the season to be jumping everywhere, and frankly, I loved being at home, spending time with my son, with Jesus and researching fitness as I had also started to lose all the 106kg weight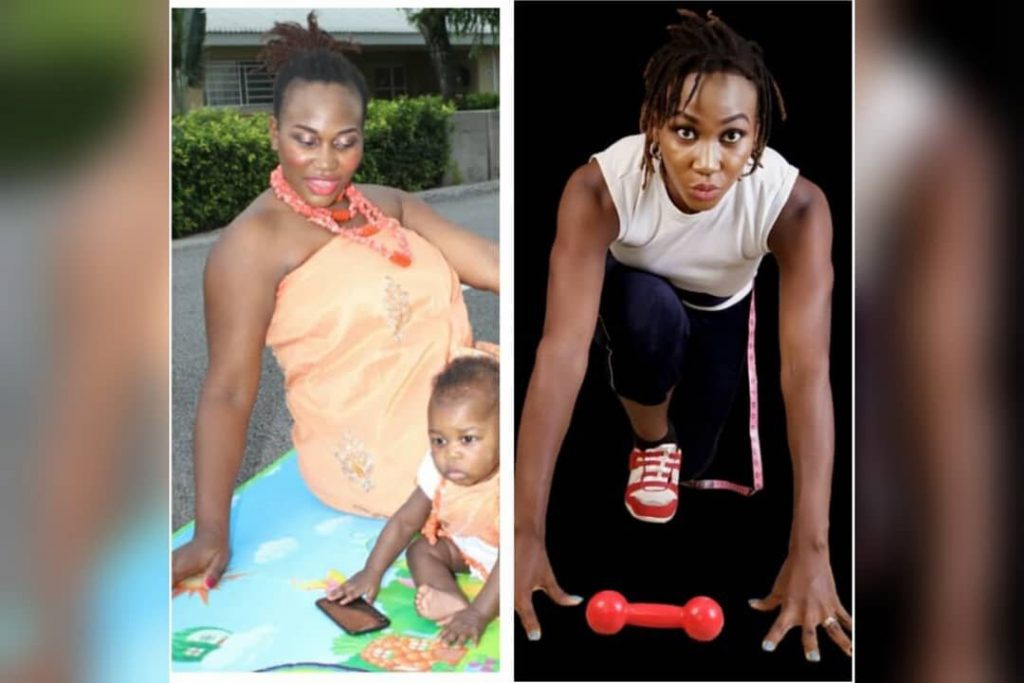 I recall a Christmas we didn't even have much and I had my parent's help with us as they travelled. One day, all I had was 20naira left and we had no water, so I gave the girl to buy pure water for us.
Then thankfully, hubby sent us 3k and I backed my son WITH JOY and TREKKED to the ATM as I couldn't even afford the N50 for the bus. Yup, life was THAT REAL!!! So I wasn't in the 'visiting family and friend mode'. I didn't even bother cooking and all that, and I think my neighbor gave me food (see how God works hehe).
Gosh, so many stories from my many seasons through the past 6years as a mom in Lagos.
It was circa Mid-January that I was listening to Clay Scroggins interview Andy Stanley on his new book on Andy's podcast whilst taking a walk, that I heard Andy say that as parents, they had to LEARN to say
No for now, but not forever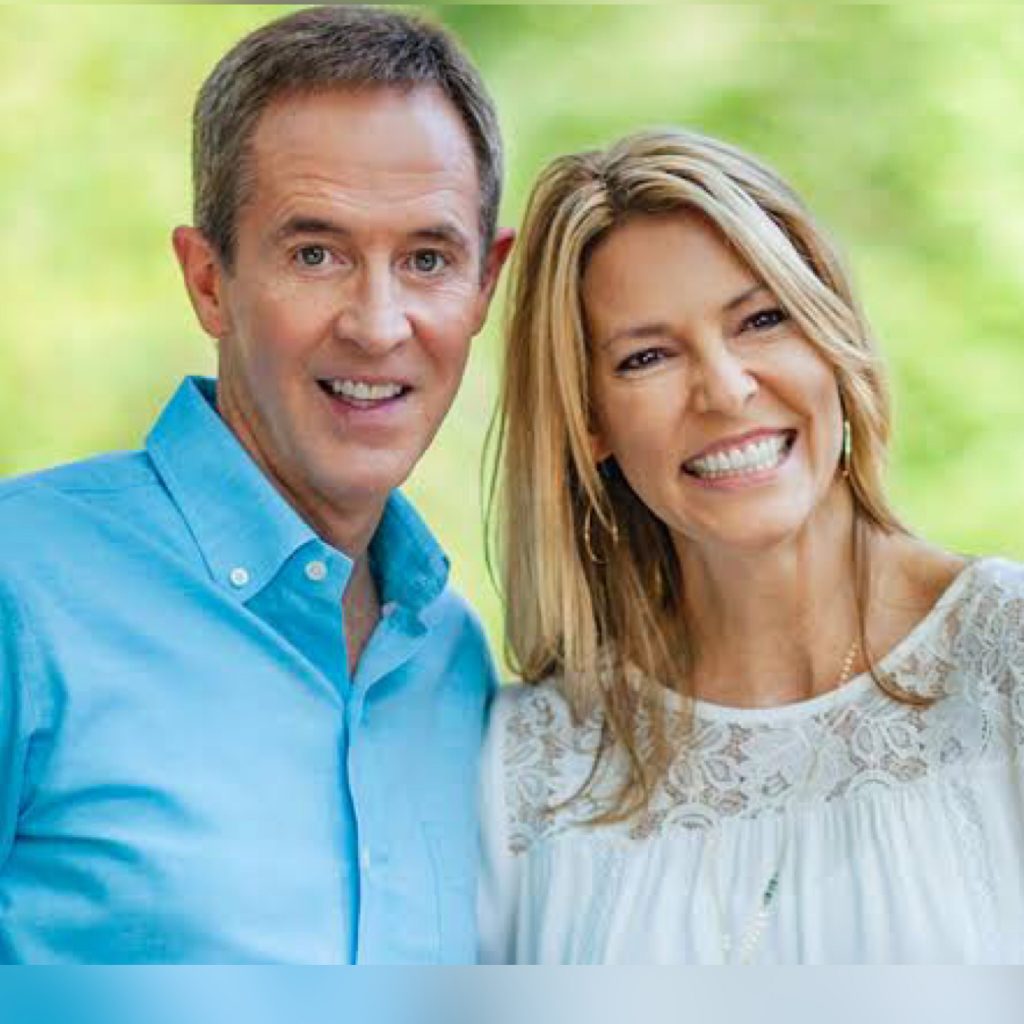 To themselves, to their kids and anyone else that needed to hear it, especially the No part.
I think it is SO EASY for us to feel DEPRIVED when we have to say NO to ourselves, so we say YES and then contort and distort ourselves into all kinds of shapes to make it work. We forget that a NO for now, would mean that I can say a YES to it later in the future, because that NO is not forever.
Oh, the MANY NO's I have given myself PERMISSION to say as I fully immerse in whatever season I find myself. Time and energy are finite so I make sure that I am not just spending but INVESTING them in activities that yield me and my PURPOSE the highest returns.
I am learning to TRAIN myself to THINK about my WHYs before I do them, and NOT JUST FIT INTO THE CULTURE OF THIS WORLD without thinking…
Don't become so well-adjusted to your culture that you fit into it without even thinking. Instead, fix your attention on God.

Roman12:2a MSG
If something, NO MATTER HOW POPULAR, doesn't feel right in my current season, and I really would love to have it but cannot (at least because wisdom demands), I tell myself NO for now, but not forever. It MAY happen in a future season, maybe even better, but for now, NO!!!
No to taking that cab or finding ways to go to Daystar when it just wasn't wise. In fact one time I was going to DCC too in that season because I really missed my church and pastors' and so in the bus one Sunday in Iyan oba, my phone was stolen from my bag, someone alerted me and pointed to the thief, I ran down, LEFT MY SON IN THE BUS, ran after him, was screaming, he had handed the phone to another so he lied, people sha intervened and asked him to give me, he pointed to the other person and I went and got my phone, all the WHILE MY SON WAS BAWLING IN THE BUS which COULD HAVE DRIVEN AWAY with my son.
I cannot even say that story without tearing up as I am now. That day I cried SO HARD when I got home.
Why did I let myself go through all that?
Because I wanted to go to the church I rocked out in my single season, even now that it wasn't working? Foolish, I tell you!!! And I hope this set someone FREE!!!
My sisters, I said NO to both Daystar and DCC and stayed in my estate.
It was a NO for 'now' which was wisdom then. Today, as a family, we now go to Daystar and I visit DCC when I can, at least all before COVID.
Heck, we even dedicated my second son at DCC imagine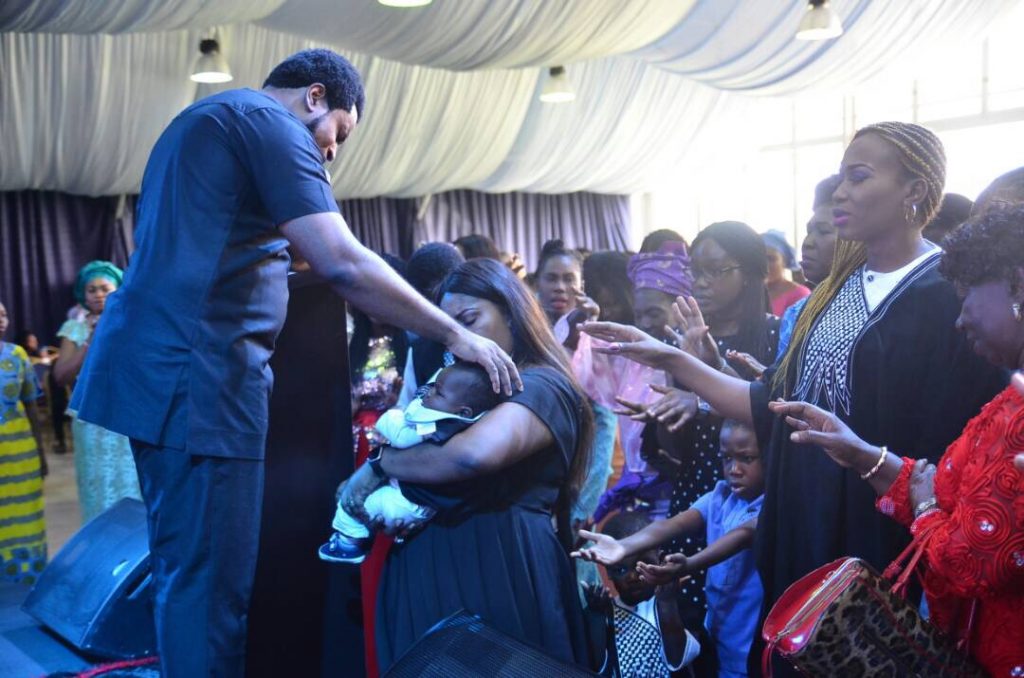 The NO then is now a YES now!!!
Today, I can visit as many friends as I want to, but of course that I can doesn't mean that I have to. In fact, my birthday last year was a prophetic party with my friends in a hotel I love to retreat at.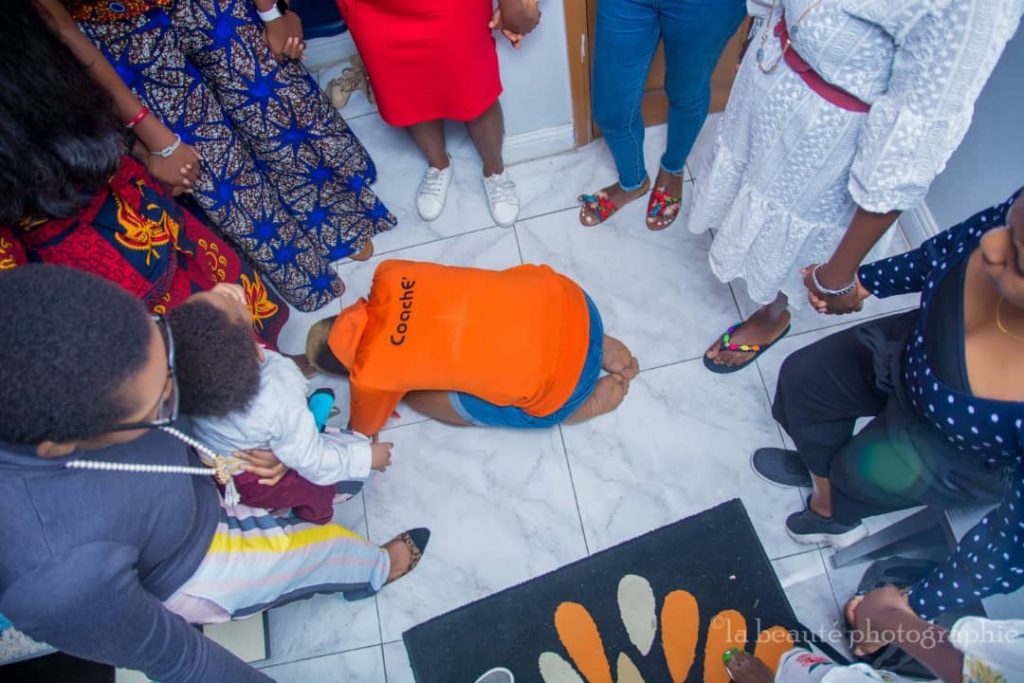 Today, we have had many Christmases where not only have we spent it together as a family unit of 4, and had more than enough, I have also been extremely generous to others to make their Christmas merry.
I said NO to the stupid pressure to 'enjoy without wisdom' the Christmas holiday, and instead spend that time at home, investing in myself, so I can say YES to my season now and what it looks like, which frankly, is ridiculously BLESSED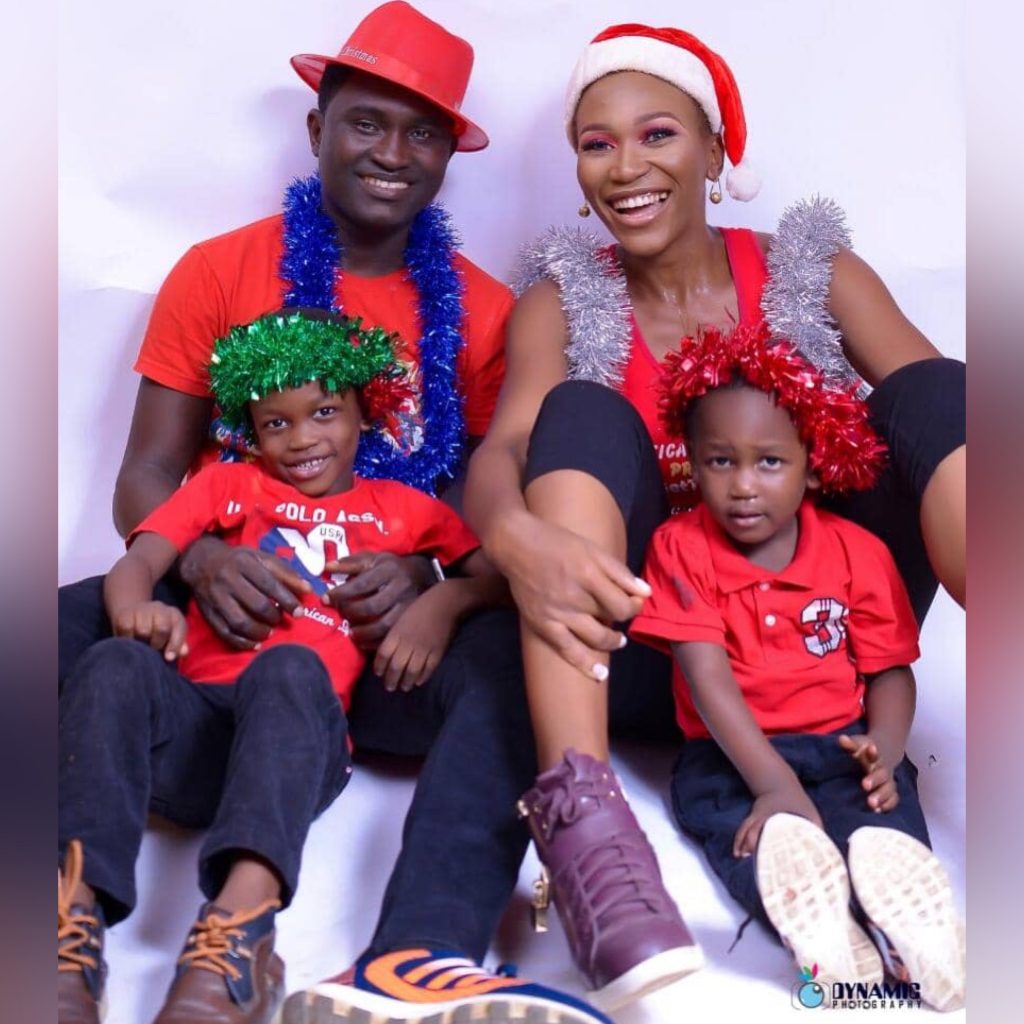 Today, my office is STILL in my home, and honestly right now, I can NOT afford for it to be anywhere except my living room because as one in the trenches of everything domestic while running a business, a separation would make me WAY LESS effective than I am now where I can VERY EASILY switch from mommy to CEO without standing up from this beautiful space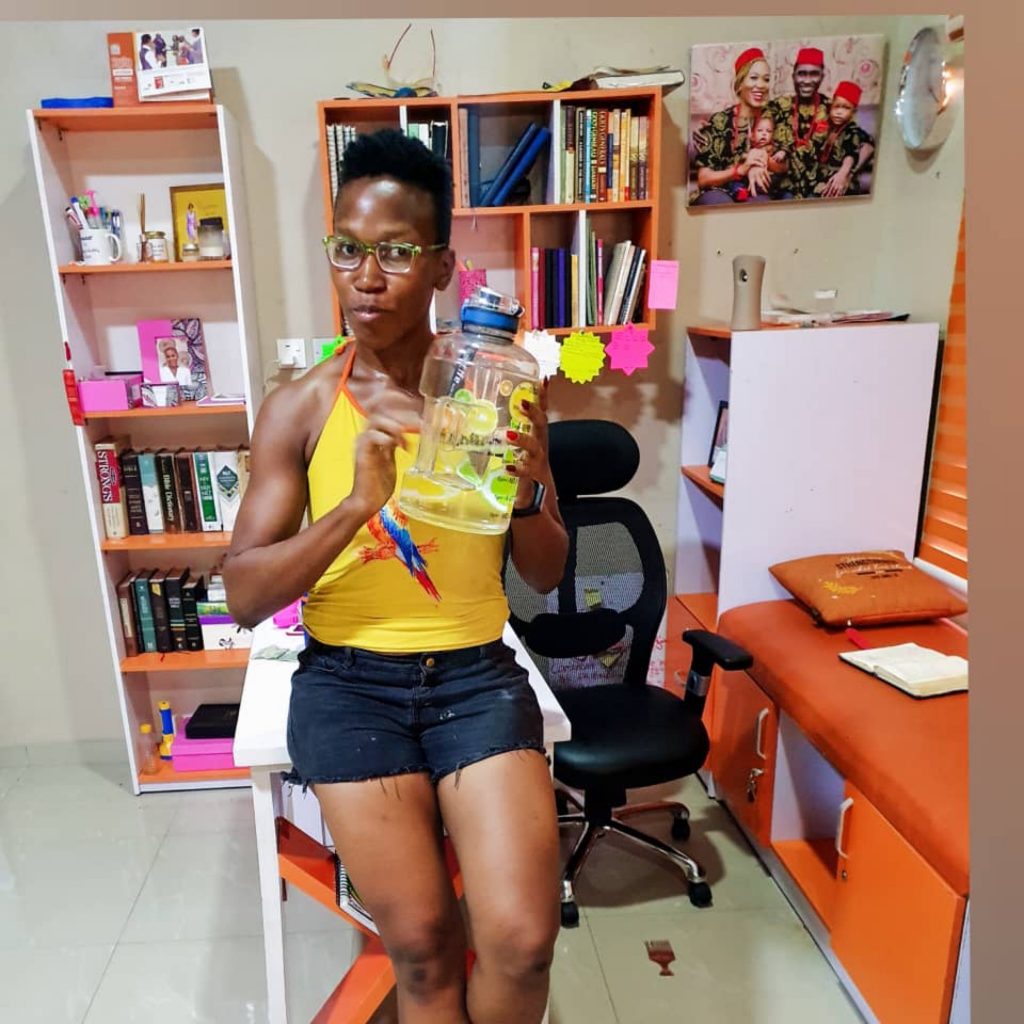 No to an office space anywhere but here, and maybe NO forever because I have seen people run multi-million dollar businesses from Home. Imagine my shock when in a Zoom meeting with Julit Funt, she said her business, Whitespace at work, has ALWAYS run from her home.
Waaaaaaaaaaaaat!?!?!?!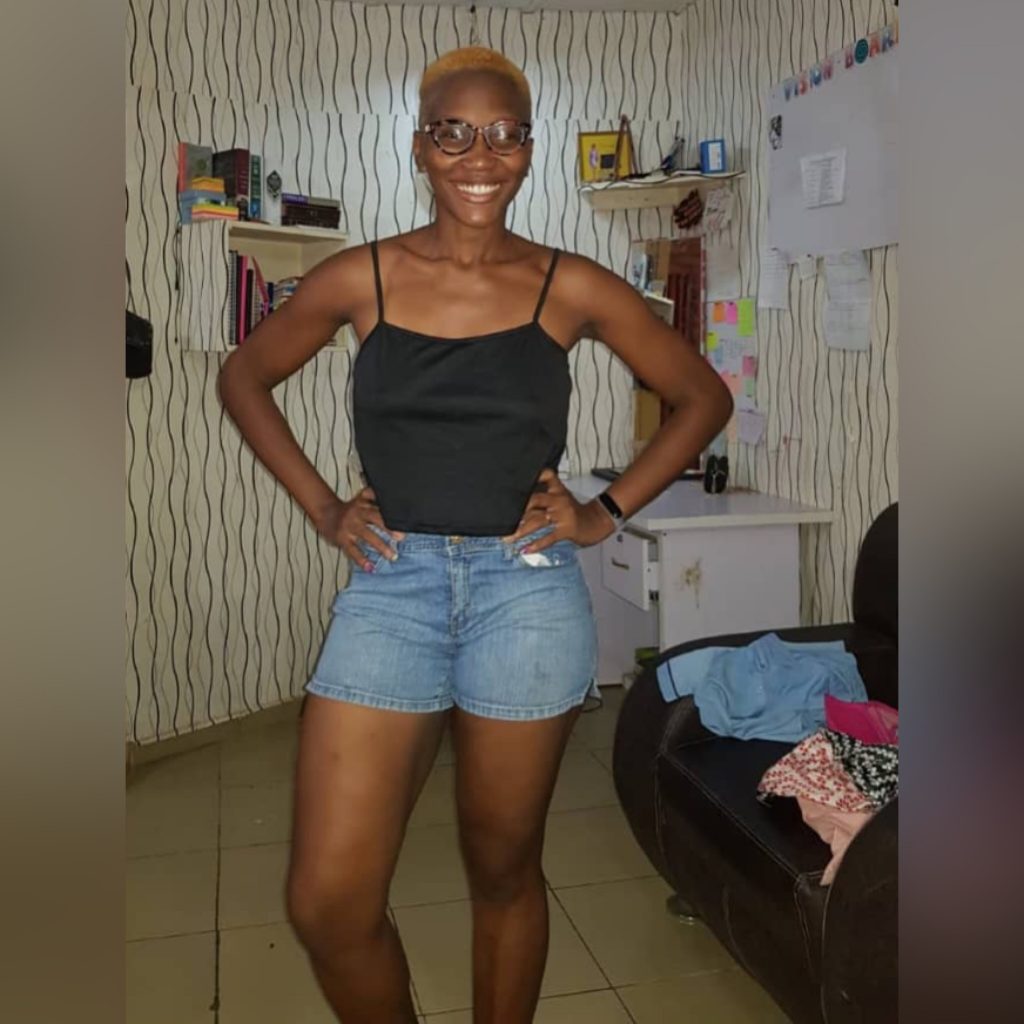 So, while the aesthetics keep changing, I pray God continues to equip me to fulfill purpose right from home.
Oh and I think you need to read this post I did on my personal and faith based blog www.eziaha.com where I wrote on not allowing anyone motivate you OUT OF GOD'S PURPOSE for your life and season
I need to jump and do that email for GDQ applications. I pray you sign up if God wants you here in this season.
Love&Prayers
Eziaha
PS
Check out this blog post on Coache.ng about our coaching programs for the year
Our 2021 Coaching: Hygiano & Hadaccah
Hygiano next batch starts on the 21st of Feb, so hurry now and sign up.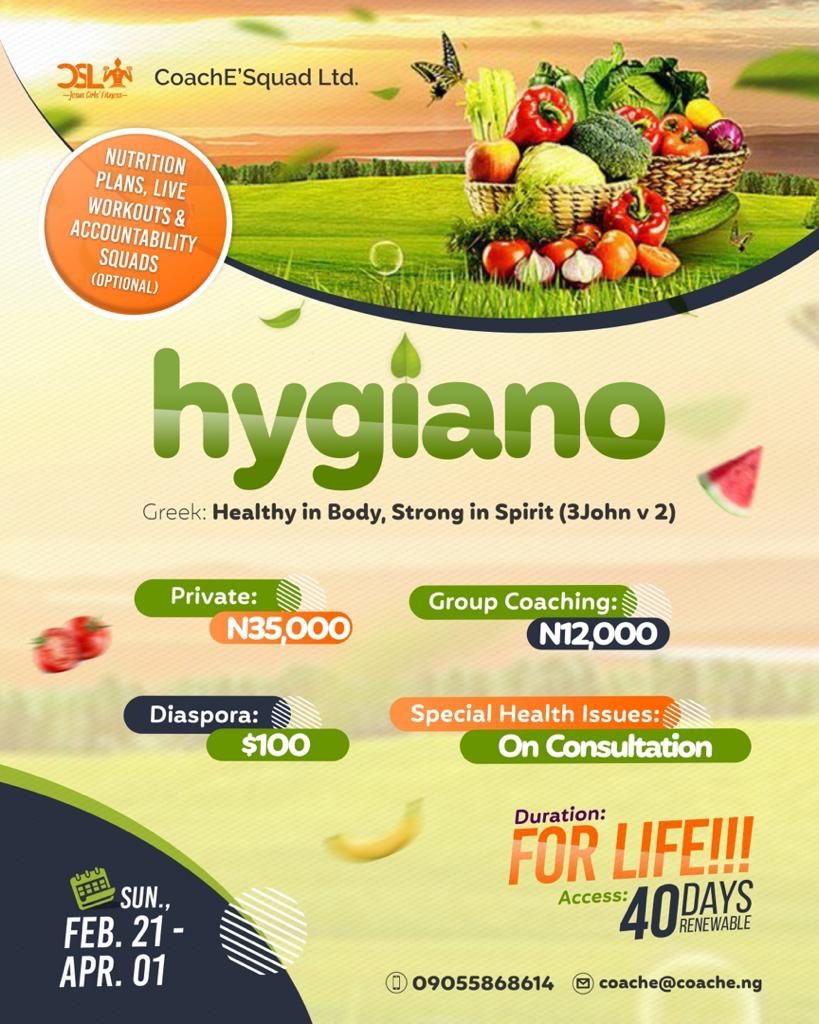 Also do you know that you can sign up for YomGum and workout with us daily?