Hello God's Domestic Queen,
Yeeeeeeh…it's another Friday, where we get to hear from another Domestic Queen whom I was privileged to mentor, please meet my sister and friend Fiyin Amund as she shares her mentoring journey in this blog post.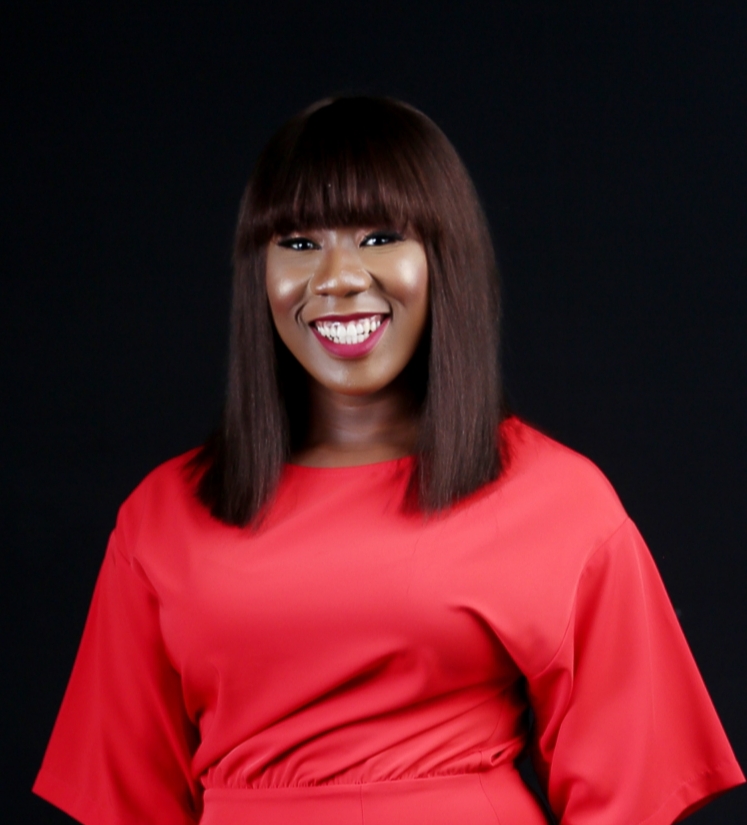 Am sure after such power packed mentoring program you would expect that I would say everything has been near prefect but I can say reverse was the case. 5 days to the end of the program, all hell broke loose in my life or almost did.
The weekend was also supposed to be my birthday, I already planned my outfit for church and that of my family, he slay was going to be blinding…hahaha even my my husband was scheduled to take the youth church service that day.

My husband that hasn't been sick in 6 years became terribly ill; that he was admitted immediately, also same day my daughter was admitted too in the same hospital. I honestly forgot all I had learnt this past weeks, anger began to grow in me.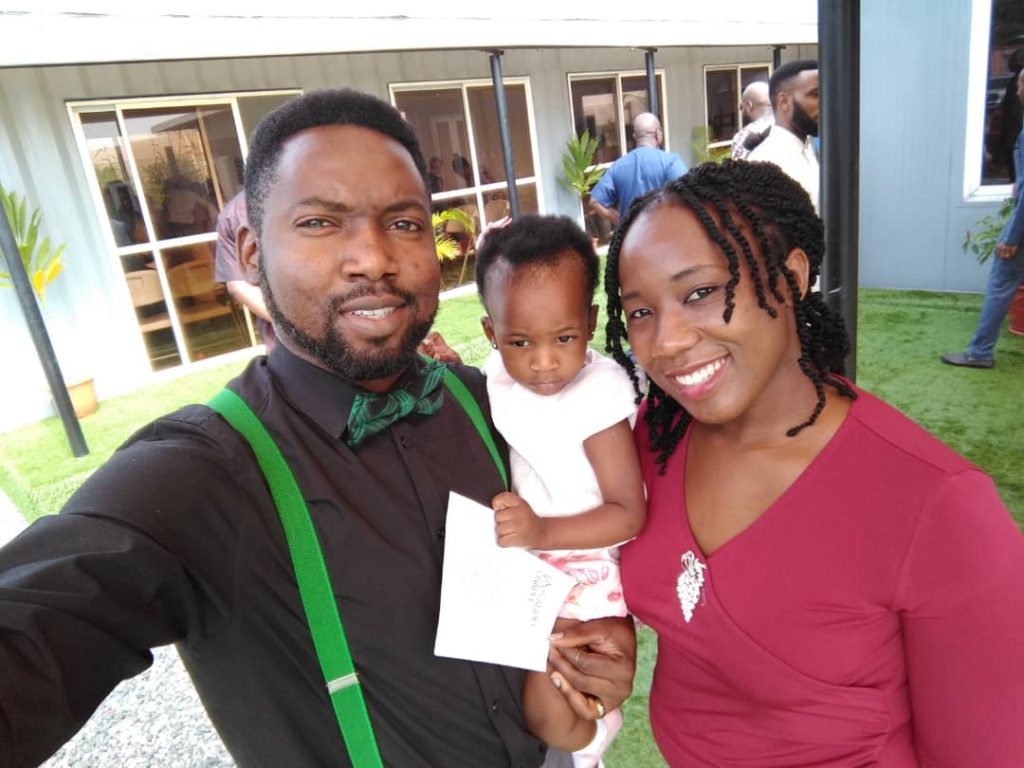 Normally I don't get excited for my birthday as something bad always happens one way or the other but I was sure this year would be different ….i was soo pumped up after EK-Bal-lo refuting all negative thoughts ..i was ready to take over.
Though the Holy Spirit already warned that the devil was going to come after me to try and steal the seeds sown into my life because he already knows how dangerous I was becoming to his kingdom. Something happened after EK-Bal-lo that I thought wow that was the devil but yayyyy I scaled through, not knowing he was just getting started.

Hmmmmmmm Gosh, I am soo grateful to God for the awesome opportunity to be chosen in such a time as this to be part of a great academy, I actually think that without it I won't have survived last week. I forgot to mention that we were discharged on the eve of my birthday. All through our time in the hospital I kept confessing God's word that I won't celebrate my day in the hospital like last year.
On my birthday …I fell ill, my husband and baby got worse suddenly but I decided that we were not going back to the hospital ….that wasn't our home or place of celebration.
The mentorship program started with 12 beautiful, ordained and awesome women of God including myself of cos ..hahahha, I have learnt the act of hyping myself sometimes.
I went in wanting to understand my purpose better and how to work it, also I wanted to understand times and seasons in my life and how to make my best of each season. Wowww my questions were more than answered.
I came to understand Purpose is obeying God daily. The sense of purpose you're looking for already exists in your spirit. Purpose is in your obedience. I have the courage to obey and the discipline to do. We should learn to appreciate each season we are in and get the best out of it.
Prayer and study of the word of God can't be over emphasized. If we want to hear from God we have to engage intensely in prayer and word study. Have a scripture for each prayer point.

When you get a word from God or instructions always write them down to avoid forgetting. One of the key assurances of knowing that you heard from God is PEACE. Comparison is the thief of our Joy. We must learn to trust God in our life's journey. He said he would never leave or forsake us. Ask God to show you where He wants you to be per time and what he wants you to be doing.
Never let societal pressure dictate to you how your life should evolve. Trust absolutely in the one that created you and knows your beginning from the end. Every individual on earth has a unique purpose and timeline set by our God.
Be content in each season you find yourself, rejoice always , giving thanks always; if you do this you won't be envious of another or jealous. Learn to celebrate everyone you meet along the way of life.

Too much sleep can be both ways either flesh or Demonic. When it is flesh, it is when we don't plan our time well, lack of discipline, laziness, not eating right and exercising. We need to be intentional about our life. The Bible talks on too much sleep, how too much of sleep leads to poverty.

Demonic sleep is when the devil s out there to get us. He knows the great things we are set to do to the Glory of Jesus Christ and he won't rest until he makes sure we lose track of our purpose.
To walk in the way of the Lord and operate in the supernatural we have to be very intentional and highly disciplined to the core. Always remind yourself on your purpose and vision; running with it, breaking down all obstacles. Spending time with God; mediating on His word, worshipping /praising, praying and confessing his words cannot be over emphasized.
How you respond to the enemy of your soul determines whether his plan for your life or God's plan for your life is realized. The truth is that we are already in the war. The war is never over until we go to be with the Lord. Better to stand and fight the way God wants us to.

Having a schedule is important to give your life balance and structure. Watch what you eat. Note you are what you eat. Exercise is important. You must be discerning about your body. Especially when you're tired…pause and take a stock of your feeding pattern, yours thoughts, sleep etc. Know when to take rests. You need to submit to the process and realities when you want to be accountable. Try not to be regimented all the time but also don't give excuses and keep slacking. Be careful of things that try to exhort itself above God.

Motherhood is not an excuse to achieving Gods purpose.

The importance of confessions can't be overemphasized it actually makes power available for us because our words carry tremendous power.
I learnt the act of getting the best out of every season of your life. There are always lessons to be learnt in it. I am not a very good writer like my coach E , I prefer to converse via talking but I am learning the act of writing …..So pardon my back and forth.

I have come to realise that though we know that God has a plan for our life, but the devil has a plan for us too. As a result the bible says we need to 'be well balanced (temperate, sober of mind).
Be vigilant and cautious at all times.'' Temperate means 'disciplined', sober of mind means 'serious', vigilant means 'determined' and cautious means 'careful'. We are to live like this 'at all times'. That's serious.

But we need to get serious to fight off the enemy. Whenever God shows you an area in your life where the enemy is attacking you, that's not the time to sit back and do nothing. It's time to get serious and fight against satan.

Vision is where you are going. Write down your thoughts it helps you process things better.Most important things are spending time with God, praying, studying the word and worship.

Practice makes perfect. You need to be obedient to the last instruction given to you by God in order to get the next instruction/guide. Don't despise the days of little beginnings. Nothing is enough reason for you to stop or give up. You can get sad, scared etc but never remain or dwell in it.

Your breakthrough might just require you to do it again. When you encounter challenges…you don't run away, you fight through it..you do whatever it takes.
Your relationship with God shouldn't come with guilt. Spending time is an honour thing is not the time thing. If you really love someone…you would want to spend time. Sometimes it's in the length of time. Give God priority.

Find what's sustainable for you. Maximise your 8am to 4pm, eliminate distractions. Navigate with God, ask God how He wants you to do things.
We shouldn't allow our life activities to reduce out time with God/ God activities. Embrace a life of depth with God.

We need to be strategic with our fight with the devil because the devil is also strategic with us. We have no room for slacking and laziness.
When your environment is clean its affects you positively.
Declutter your house of things, clothes you don't use from time to time.
Create a space for your prayer altar.

Consistency is key. Everything learnt here should be taken for life. 5 hours of sleep everyday is fine.
Know your seasons and it's demands and plan for it. Have a Schedule for everyday.
Find a place for both Bible reading and study.
Challenge yourself to read the entire build in a year.
Make use of bible audios.
Make use of different bible apps and Google .
Prioritize your Schedule into scale of preference.
Don't leave your days and time idle. Get books to read on different topics.
Is God finding you faithful in whatever you do or whatever season you are in ?
What you do at home counts in eternity.Until you live in the supernatural life, nothing on earth will be enough.The supernatural controls the natural.

You are like a candle … and you can't be lite without having and actively engaging the HolySpirit.Your candle comprises of your will, mind and emotions, in them lie your communion, Discernment/intuition and conscience. And for all to actively work in the way and manner God designed for them to…you need the help of the Holyspirit.

Don't always wait and look for the audible voice of God, look for His written word (the Bible) continuously and stay in His presence, in it lies His voice.
Downtime is the best time for uptime. Alignment with God, is key to living life to the fullest. Don't borrow problem from tomorrow. No matter the phase of your life, God is good. You need to say NO to the god of money. Money is so unimportant that's why God did not create it.
You need to create Value.
Be okay with where you are until you get high supernaturally.
Take advantages of the resources you have in Christ Jesus.
Know and claim who you are in Christ Jesus.
Remember and never forget the power that raised Jesus from the dead/that conquered death forever is the same power available for you to use.
What slapped me in everything was the word from Isaiah 30:15.
The Sovereign LORD, the holy God of Israel, says to the people, "Come back and quietly trust in me. Then you will be strong and secure." But you refuse to do it! Isaiah 30:15 GNB
Only in in calmness and quietness of heart and total trust on dependence on God can we enter into God's rest. And in there…we would find strength and victory. If you wander off the road to the right or the left, you will hear his voice behind you saying, "Here is the road. Follow it." Isaiah 30:21 GNB
In summary:
Set a routine and follow through.
Priotize quiet time with God daily.
Eliminate distractions and time wasters of any sort.
Create and Read out your confessions daily.
Maintain a healthy eating habit and exercise
Live a life of Gratitude
Learn something new every month
Be an active reader, Readers are builders
I can't honestly express genuinely how much I gained , I am already paying it forward by telling people I met all I have learnt . thank you Coach E….only God can reward you the way you deserve.
Fiyinfoluwa.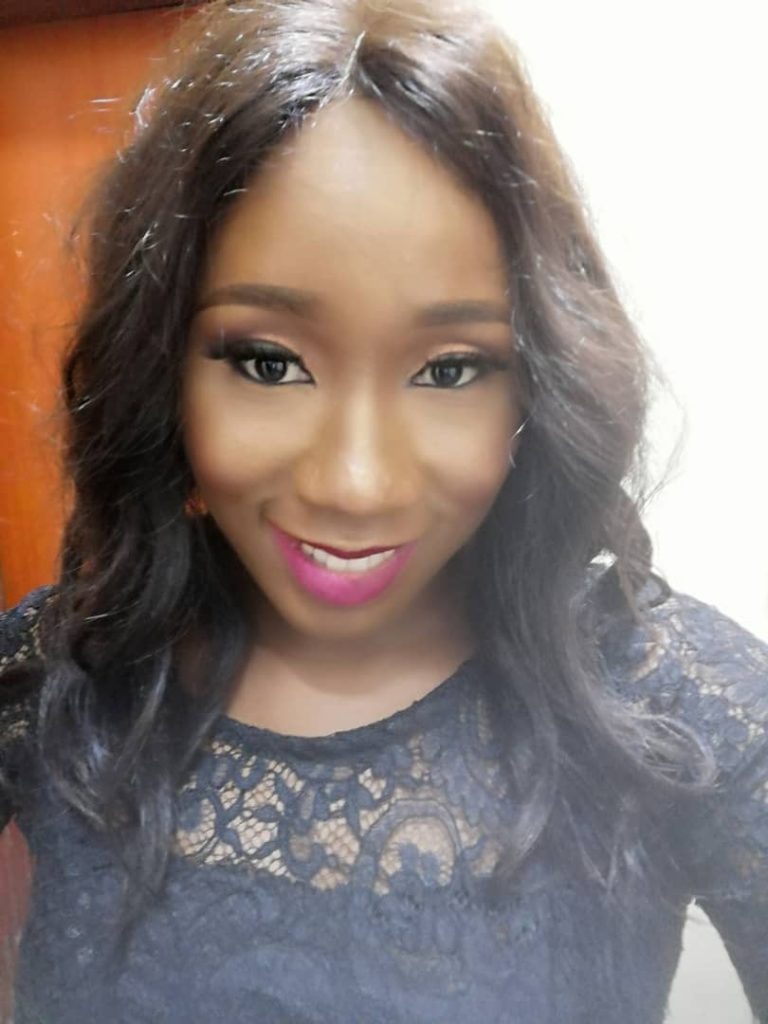 Am very sure you are blessed with this feedback because Fiyin really dug deeeeeep. Please share and give your comments.
Love
Eziaha.